NCRM Podcasts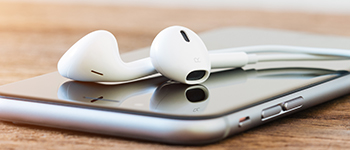 This page lists the NCRM audio podcasts. In interviews of around 10-15 minutes we share the latest methodological developments, research findings and ideas and discuss their potential and actual impact. You can listen to individual episodes here, or subscribe using the RSS Feed or via iTunes. You can refine your search by a topic or an author or play any item directly by clicking on the play symbol or title of each result.
Use the typology search to search our podcasts using terms from the NCRM research methods typology.

RSS feed
Searching for:
Pauline von Hellermann (15-11-17)

Travelling to different locations to undertake ethnographic research undoubtedly provides some interesting and exciting opportunities to extend and deepen a researcher's analysis. But what are the real benefits and challenges around multi-sited ethnography as a research method? In this episode of our Methods Podcast, Dr Pauline von Hellermann from Goldsmiths, University of London, explains more about the method, describes some of her own work making use of it and offers some useful tips for researchers who might be interested to use it in the future.
Download
Melinda Mills (02-10-17)

Researchers have access to a fantastic array of information about people and their lives. Large scale household and biological surveys have collected data not just about people's environment and circumstances, but also physical samples of blood and saliva from which detailed information about their genes and what's going on inside their bodies can be extracted. But how can these two types of information be brought together for the benefit of society? In this episode of the Methods podcast, Professor Melinda Mills from the University of Oxford and Nuffield College discusses research from the NCRM funded SOCGEN project, which hopes to encourage more and better use of the data, whilst looking to see what our genes can tell us about having children and other human behaviours.
Download
Annette Jackle (10-08-17)

The development of mobile technology has brought with it some exciting opportunities for those interested in collecting data from households about their finances. Researchers based at the University of Essex who run the UK Household Longitudinal Study have been working to gain a better understanding of household finances through better measurement. In this episode of the Methods Podcast, Professor Annette Jäckle talks about the opportunities and challenges that mobile technology brings researchers involved in the collection and use of household survey data. She also outlines an experiment that she and colleagues have been running in which survey participants were asked to download and use an app on a phone or tablet to collect and record information about their household spending.
Download
Vernon Gayle (06-06-17)

Across the social sciences, there is widespread agreement that quantitative longitudinal research designs offer analysts powerful scientific data resources. However, a large number of texts on social survey analysis are written from a statistical, rather than a social science data analysis perspective with little or no focus on common practical challenges. In this episode of the Methods Podcast, Professor Vernon Gayle from the University of Edinburgh talks about longitudinal data and his soon-to-be published book, What is Quantitative Longitudinal Data Analysis? which provides those interested in longitudinal research with a practical and accessible guide.
Download
David Martin (15-03-17)

In a rapidly changing linked data environment, there is much excitement about its potential, but still plenty of concern around the need to understand and mitigate any risk of disclosure of personal information. In this episode of our Podcast, Professor David Martin talks about NCRM funded research which is looking at how the creation and use of synthetic data sets could help.
Download
Iulia Cioroianu (19-12-16)

The media environment, including the way we consume our news has been radically changed by the advent of the Internet. What does this mean for the type of content we look at and how we share it with our off- and online networks? And how does it influence our opinions? Iulia Cioroianu from the University of Exeter discusses research undertaken as part of the NCRM-funded ExpoNet project which is producing a set of tools to make it possible to examine these ideas more closely.
Download
Vernon Gayle (06-12-16)

While there is now an unprecedented amount of large-scale social science data suitable for sociological research, in reality it is impossible to 'reproduce' the results of most of the analyses that are published because information on how the work is undertaken in seldom made available. The statistical analysis of large-scale social science data is far from transparent and a culture of 'trust me' rather than a culture of 'show me' currently exists. Those are arguments being made by Professor Vernon Gayle from the University of Edinburgh who, in a recent presentation, makes an appeal to his fellow researchers to routinely provide enough information so that others can check that results are accurate, and that correct inferences and conclusions are reported in published work.
Download
Jonathan Gershuny (28-07-16)

How we spend our time has long been of interest to researchers around the world. How we can most accurately capture that information is key and of particular interest to survey methodologists. A popular research method since the early 1960s has been the use of Time Use diaries, which have been used to provide new answers to pressing questions about changes in our work and home lives. It's a topic that Professor Jonathan Gershuny, Director of the Centre for Time Use Research at the University of Oxford knows a great deal about, having established the Multinational Time Use Study in the mid-1980s and worked with time use data for many years. Following a presentation by him and some of his research team at the ESRC Research Methods Festival 2016, he spoke to Chris Garrington for the Methods Podcast about Time Use diaries, how they work, what they tell us and how new technology is providing exciting new ways to clock how we spend our days.
Download
Wendy Martin (27-07-16)

The use of visual methods in research on ageing has become increasingly popular. Not a great deal of it, however, has looked at people in mid to later life. A team at Brunel University, London, however, has been doing just that, using photography to document every day lives. The research, presented at the ESRC Research Methods Festival, 2016, has also resulted in some innovative engagement in the form of a hugely successful photographic exhibition. Project Principal Investigator, Dr Wendy Martin explains more to Chris Garrington in this episode of the Methods Podcast.
Download
John MacInnes (25-07-16)

It is typically assumed that social science students are anxious, confused or intimidated by numbers. However this is far more 'common wisdom' than anything that any robust empirical research has demonstrated. Professor John MacInnes from the University of Edinburgh has been reviewing the evidence and carrying out some preliminary research to see whether so-called 'stats anxiety' is something of a myth. After presenting early findings at the Research Methods Festival 2016, he recorded this interview with Chris Garrington for our Methods Podcast.
Download
Jon Minton (21-06-16)
Data visualisation has become synonymous with simple infographics in recent years, but for researchers this isn't necessarily a good thing. That's according to Dr Jonathan Minton from Glasgow University who uses data visualisation, including 3D printouts of data to visualise complex questions around social issues such as migration, fertility and mortality. In this episode of Methods he explains why and how data visualisation can help social researchers produce fascinating and important evidence for research and policy and makes the case that 'simple' isn't always best. Dr Minton will be presenting some of his work at the Research Methods Festival 2016.
Download
Claire Goodman (03-06-16)

There are many uncertainties surrounding end of life care for people with dementia living in care homes. From who is responsible for which aspects of a person's care to what type of care they receive in the home or in hospital, and how everyone who needs to be heard can be heard. Research, led by Professor Claire Goodman at the University of Hertfordshire and due to be presented at The ESRC Research Methods Festival 2016, has been addressing these uncertainties and has led to the development of a new framework that is helping care and health professionals give the best support and service they can to the residents and patients and their families.
Download