NCRM Podcasts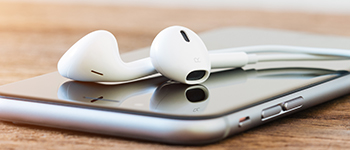 This page lists the NCRM audio podcasts. In interviews of around 10-15 minutes we share the latest methodological developments, research findings and ideas and discuss their potential and actual impact. You can listen to individual episodes here, or subscribe using the RSS Feed or via iTunes. You can refine your search by a topic or an author or play any item directly by clicking on the play symbol or title of each result.
Use the typology search to search our podcasts using terms from the NCRM research methods typology.

RSS feed
Giacomo Zanello (06-08-18)

Many of us use fitness watches to get fitter, but could the technology behind these devices help the millions of people across the world who don't have enough food to eat? In this episode of the Methods Podcast, Dr Giacomo Zanello from the University of Reading discusses research presented at the ESRC Research Methods Festival, looking at how the technology is being used to tackle poor nutrition among farmers and their families in low-income countries.
Download