NCRM's impact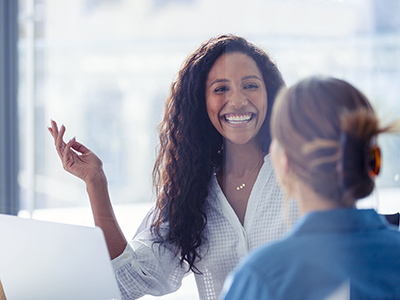 NCRM's ultimate aims are to improve the skills of researchers and to advance methodological practice. In the wider sense, we aim to enable researchers to apply these new and improved skills to research that has economic, societal, policy or cultural benefit.
On this page, you can find out more about how we're enabling and supporting research across different sectors and disciplines, both in the UK and around the world.
Examples of our impact include the ways that researchers are:
improving their skills, or advancing their methodological literacy and practice
applying new knowledge to their research or teaching
developing networks and collaborations
gaining new employment or changing roles
undertaking research that has wider benefits, such as economic, societal, policy and cultural
working with NCRM on methods and applying them to research
successfully applying for funding to support new projects.
We're always looking to hear about how our resources, training and initiatives have helped you. To get in touch, email Dr Rose Lindsey, Senior Research Fellow: r.lindsey@soton.ac.uk.
Our strategy
To ensure that we achieve these impacts, our work is guided by an Impact Strategy Framework. This defines impact as "the strong positive effect that our activities and resources have on our beneficiaries". This covers a range of effects, which include:
the effect of our activities and resources on the knowledge and skills of academic and non-academic researchers
the effect that the application of newly acquired or improved skills has on the work of our beneficiaries and the subsequent effects of this work on others
the effect that our activities have on the methodological landscape across and beyond the social sciences, and across different sectors.
Read our full strategy document
Examples of impact
As part of our strategic impact framework, we have carried out a comprehensive assessment of our impact with a user survey and by collecting case studies
Our findings indicate that NCRM training is having both short-term and long-term impacts. For exmaple, in a survey of people who had attended NCRM events since January 2020, two thirds of respondents said that they had already used their new or improved skills.
Summaries of some of our case studies are included in our recent publication, Learning Together, which summarises NCRM activities since 2020. Read the publication.
This page will be updated in the near future with further details of our case studies and survey results.