NCRM Podcasts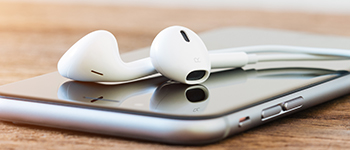 This page lists the NCRM audio podcasts. In interviews of around 10-15 minutes we share the latest methodological developments, research findings and ideas and discuss their potential and actual impact. You can listen to individual episodes here, or subscribe using the RSS Feed or via iTunes. You can refine your search by a topic or an author or play any item directly by clicking on the play symbol or title of each result.
Use the typology search to search our podcasts using terms from the NCRM research methods typology.

RSS feed
Daniel McCulloch (06-03-18)

Actively engaging study participants in research to give them a voice is a method that has grown in popularity in recent years. But does this approach really give people a voice and if so how? In his research project "Do Participatory Visual Methods Give 'Voice'?" Dr Daniel McCulloch from the Open University investigates participatory visual methods to see if they can shine a light on how best to help people in poverty.
Download