NCRM Podcasts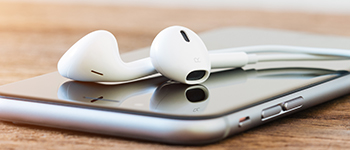 This page lists the NCRM audio podcasts. In interviews of around 10-15 minutes we share the latest methodological developments, research findings and ideas and discuss their potential and actual impact. You can listen to individual episodes here, or subscribe using the RSS Feed or via iTunes. You can refine your search by a topic or an author or play any item directly by clicking on the play symbol or title of each result.
Use the typology search to search our podcasts using terms from the NCRM research methods typology.

RSS feed
Donna Mertens (17-04-18)

From climate change to water security - there are some problems facing the world that often seem unsolvable. So how can researchers stay positive about the role they have in tackling these huge challenges and which research methods should they consider using? In this episode of our podcast, Dr Donna Mertens, Professor Emeritus at Gallaudet University in Washington DC, and keynote speaker at the 2018 Research Methods Festival, calls on researchers to stay optimistic about the role they have in beating the world's 'wicked' problems and explains why she believes a mixed methods is key to doing research in troubling times.
Download