Socio-economic Classifications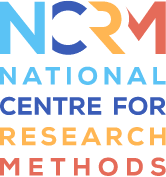 In this learning resource, Professor David Pevalin focuses on the socio-economic classifications that have been or are now commonly used in the UK. The first video looks at the history of both official and academic socio-economic classifications in the UK. The second video takes a deep dive into the current official government classification – the National Statistics Socio-economic Classification (NS-SEC)
Socio-economic Classifications. Part 1: An Abridged History
In this first of two videos on socio-economic classifications, Professor David Pevalin looks at the history of both official and academic socio-economic classifications in the UK
Socio-economic Classifications: Part 2: The National Statistics Socio-economic Classification (NS-SEC)
In this second video on Socio-economic Classifications, Professor David Pevalin performs a deep dive into the UK official classification, the national statistics socio-economic classification, or NS-SEC, which was introduced in 2001 following a review of government social classifications, which was conducted in the mid-1990s adapted from the Goldthorpe Schema and is used to measure the employment relations and conditions of occupations.
Socio-economic Classifications. Supplemental: Deriving the NS-SEC
In this supplemental video, Professor David Pevalin looks at the practicalities of deriving NS-SEC on datasets using the derivation matrices that are supplied on the ONS website.
About the author
Honorary Professor and Project Director (part time) from January 2017. Principal Investigator on a multi-phase project to rebase the National Statistics Socio-economic Classification for the 2021 Census funded by the Office for National Statisitcs.

David's primary interest lies in social inequalities in health and how life events and conditions influence health. He concentrates on using quantitative methodologies and the analysis of large-scale datasets, especially panel and cohort studies.

He has previously worked on the construction and validation of the National Statistics Socio-economic Classification, social capital and health, and the long-term consequences of teenage births. He was a co-investigator on a SSHRC of Canada funded project on pre-adolescent antisocial behaviour and education. David was the Principal Investigator on a British Academy funded project - The Dynamics of Unhealthy Housing and a Co-investigator on a European Union (FP6) funded project - ESEC: A European Socio-economic Classification. In 2006 he was an ESRC Placement Fellow at the Office for Criminal Justice Reform. He has also been a Partner Investigator on an Australian Research Council funded project on housing and health with colleagues at the Universities of Adelaide and Melbourne.
Published on: 22nd June, 2022
Event hosted by: University of Essex
To cite this resource:

Professor David Pevalin. (22nd June, 2022) Socio-economic Classifications. National Centre for Research Methods online learning resource. Available at https://www.ncrm.ac.uk/resources/online/all/?id=20786 [accessed: April 1, 2023]
⌃BACK TO TOP