Studying Fake News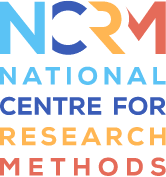 In this resource, Professor Richard Rogers discusses the research question, to what extend does fake news (or misinformation) resonate in political spaces across social media in the run-up to the presidential election in the US? exploring where the term fake news came from, how researchers can use tools to study which articles are resonating, as well as the terms hyper-partisan sources and misinformation.
Studying Fake News
In this 30 minute video, Professor Richard Rogers discusses studying fake news, particularly relating to the run-up to the 2020 US Presidential elections, providing an insight into how to check sources for misinformation and fake news.
About the author
Richard Rogers is University Professor and holds the Chair in New Media & Digital Culture at the University of Amsterdam. He is also Director of the Govcom.org Foundation (Amsterdam) and the Digital Methods Initiative. Previously, Rogers worked as Senior Advisor to Infodrome, the Dutch Governmental Information Society initiative. He also has worked as a Researcher and Tutor in Computer Related Design at the Royal College of Art (London), Research Fellow in Design and Media at the Jan van Eyck Academy (Maastricht), and Researcher in Technology Assessment at the Science Center Berlin (WZB) and in Strategic Computing in the Public Sector at Harvard University (JFK School). He earned his PhD and MSc in Science Studies at the University of Amsterdam, and his B.A. in Government and German at Cornell University. Over the past decade, Rogers and the Govcom.org Foundation have received research grants from the Dutch Government, Soros Foundation, Open Society Institute, Ford Foundation, Open Society Foundations, Mondriaan Foundation, MacArthur Foundation and the Gates Foundation. Recently, he was Annenberg Fellow at the Annenberg School for Communication at the University of Pennsylvania and Visiting Scholar in Comparative Media Studies, Massachusetts Institute of Technology (MIT). Rogers is author of Technological Landscapes (Royal College of Art, London, 1999), editor of Preferred Placement: Knowledge Politics on the Web (Jan van Eyck Press, 2000), and author of Information Politics on the Web (MIT Press, 2004/2005), "the 2005 Best Information Science Book of the Year Award presented by the American Society for Information Science and Technology (ASIST)." He is also author of The End of the Virtual (Amsterdam University Press, 2009). His book Digital Methods (with MIT Press, 2013) was awarded the best book of the year by the International Communication Association (ICA) in 2014. Rogers co-authored Issue Mapping for an Ageing Europe (Amsterdam University Press, 2015) with Natalia Sanchez and Aleksandra Kil. His most recent book, Doing Digital Methods, is with Sage (2019).
⌃BACK TO TOP