Research ethics: theory and practice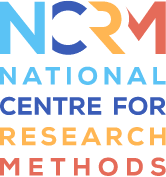 This online resource is designed to introduce the viewer to research ethics: the theories, the principles, and the practice. The videocasts set the Euro-Western research ethics paradigm alongside the Indigenous research ethics paradigm. This allows for comparison of and learning from, both paradigms together.
Research ethics: Ethical theories
In this videocast, I am going to talk about the ethical theories in research ethics and their linkage to other forms of ethics e.g. individual ethics, institutional ethics, political and societal ethics etc.
Research ethics: Ethical principles
In this video, I'm going to look at ethical principles starting with the Euro-Western paradigm principles which are around the regulation of research ethics.
Research ethics: ethical practice
In this video I am going to look at research ethics in practice and the importance of research ethics in every research project.
About the author
Dr Helen Kara has been an independent researcher since 1999. She conducts research on topics such as social care and health, equality and diversity, and the third sector. She writes and teaches on research methods. Her most recent book is Creative Research Methods in the Social Sciences: A Practical Guide (Policy Press, 2015). In 2015 Helen was the first fully independent researcher to be conferred as a Fellow of the Academy of Social Sciences. She is also a Visiting Fellow at the UK's National Centre for Research Methods. Her next book will be Research Ethics in the Real World (Policy Press, 2018).
⌃BACK TO TOP