NCRM Videos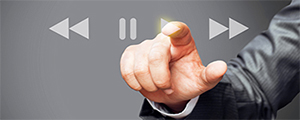 This page lists the NCRM and Methods@Manchester video podcasts. These include methodological seminars, presentations, online tutorials and short clips on new and established research methods.
You can also find NCRM and Methods@Manchester videos on the NCRMUK YouTube and Methods@Manchester YouTube channels.
Use the typology search to search our videos using terms from the NCRM research methods typology.
Natasa Lackovic, Hannan Leonie
11-01-2021
This is the third episode of an NCRM "in conversation" series that focuses upon the emerging field of material methods. Natasa Lackovic is in conversation with Leonie Hannan who talks about her work using material methods from her perspective as an historian and interdisciplinary researcher. Leonie provides insights on material culture, object-based learning in collaboration with an interdisciplinary team of scholars and students, and a "return and repetition" method, reflecting on the history and futures of material methods.