NCRM Podcasts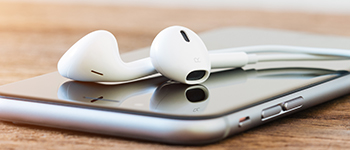 This page lists the NCRM audio podcasts. In interviews of around 10-15 minutes we share the latest methodological developments, research findings and ideas and discuss their potential and actual impact. You can listen to individual episodes here, or subscribe using the RSS Feed or via iTunes. You can refine your search by a topic or an author or play any item directly by clicking on the play symbol or title of each result.
Use the typology search to search our podcasts using terms from the NCRM research methods typology.

RSS feed
Searching for:
Patrick Sturgis (25-10-13)

The effect of ethnic diversity on communities has become an increasingly hot topic. Many academics and policy makers believe that ethnically diverse communities are characterised by distrust and low levels of social cohesion, while numerous studies show an apparent negative link between the ethnic diversity of local communities and the extent to which residents express trust in, and a sense of cohesion with, one another. In this podcast NCRM Director Patrick Sturgis discusses new research that shows a different and more complex picture.
The podcast is based on a new article Ethnic diversity, segregation and the social cohesion of neighbourhoods in London by Patrick Sturgis (NCRM, Univ. Southampton), Ian Brunton-Smith (University of Surrey), Jouni Kuha (LSE) and Jonathan Jackson (LSE) has been published in Ethnic and Racial Studies journal. The BBC News home editor Mark Easton covered this research in his article 'Is diversity good or bad for community cohesion?' (31 Oct 2013)
Download
David Martin (05-08-13)

A unique collaboration between two NCRM nodes - Talisman and the Hub is working on new methods for the simulation of 'social networks' in UK cities in order to show how individual people move around and are brought together within different residential and non-residential environments. The aim is to produce a simulation which maps individuals not just by their place of usual residence (as in the Census for example) but traces their movement patterns around the city in small parcels of elapsed time. The research could ultimately have useful applications in a range of areas from flood defence to emergency planning. In this podcast NCRM's Co-Director Professor David Martin explains the background to the project, the opportunities and challenges around using phones and Twitter in the research and talks about some of the innovative ideas being explored by early career researchers using the models created in the project.
Download
George Ploubidis (18-07-13)

Although the 20th century witnessed significant improvements in health in most countries including people living longer, older people in developed countries still account for the large majority of people in poor health. There are also clear inequalities in health and a growing body of research has demonstrated the persistence of health inequalities at older ages. It's a subject that the team at the NCRM-funded node Pathways have been looking at in recent months and in this podcast, Dr George Ploubidis explains more about the research and findings, the implications for policy makers and the importance of further robust evidence in this area to ensure effective policy interventions.
Download
Rosalind Edwards (05-06-13)

Just how many interviews is enough? That is a question that students conducting a piece of qualitative research frequently ask. It is also a big question for early career researchers and established academics when they are designing research projects. Dr Sarah Baker from Middlesex University and Professor Rosalind Edwards from NCRM decided to address this question in an NCRM working paper that has since been downloaded more than 20,000 times. In this podcast Rosalind Edwards from NCRM talks about how they went about answering "How many qualitative interviews is enough?"
Download
Fiona Steele (30-04-13)

The links between losing a job and and a person's mental health is of considerable interest not just to the individuals affected but to health professionals, researchers and policy makers. For researchers, there are interesting opportunities to use panel studies, where people are interviewed repeatedly over time, to look more closely at the links between the two. But along with the opportunities come challenges in measuring and analysing those links accurately.
In this podcast Professor Fiona Steele talks to Christine Garrington about new research by the LEMMA 3 node of the NCRM examining at the issue of selection bias when analysing panel data to look at the links between unemployment and mental health.
Download
Mark Birkin (08-04-13)

The advent of a wide range of new data sources and digital research methods has created a plethora of opportunities for social science researchers to undertake innovative and impactful research. At the NCRM-funded node TALISMAN, researchers are using new data and technologies to look at a range of geography-related real world issues, with the aim of generating new and powerful methods to help address key policy questions.

In this podcast TALISMAN Director Professor Mark Birkin talks about some of the node's work and explains why he wants more researchers to seize the new research opportunities available to them.
Download
Jeff Bezemer (08-03-13)

How do surgical trainees learn to operate on real patients without increasing patient risks? How do surgeons come to make critical decisions during operations? How have new technologies changed learning and decision making? These are some of the questions being addressed in one research project at the NCRM-funded node, MODE multimodal methodologies based at the Institute of Education. Dr Jeff Bezemer talks to Christine Garrington how digital technology is being used to look at these questions and ultimately how he believes it could improve the decision-making and training processes in the operating theatre.
Download
Digital Methods Researchers (22-01-13)

In an era in which social life is increasingly played out online, innovative digital research methods are providing new ways of asking questions and generating data. But with exciting new opportunities come a number of complex challenges. In this podcast researchers from the NCRM-funded project Digital Methods as Mainstream Methodologies talk to Christine Garrington about a new network that is trying build capacity in the research community to address the opportunities and challenges that digitally inspired methods present for social research.
Download
Patrick Sturgis (13-12-12)

The appropriate place for Complementary and Alternative Medicines (CAM) in modern healthcare continues to be a hot topic in policy circles as well as amongst health practitioners. In this NCRM podcast Patrick Sturgis talks to Chris Garrington about new research funded by the Wellcome Trust, which appears to show widespread public belief that homeopathic remedies are effective.
A working paper 'Understanding support for Complementary and Alternative Medicine in general populations: Use and perceived efficacy' is available, and a journal article is forthcoming: Stoneman, P. Sturgis, P. and Allum, N. (in press) Understanding Support for Complementary and Alternative Medicine in General Populations: Use and Perceived Efficacy. PLOSone.
Download
Rose Wiles (29-11-12)

From the arguments for and against undercover research to an explosion in interest in online research, these are exciting but challenging time for researchers undertaking qualitative research. Increasing ethical regulation of social research also means it is crucial that researchers understand and engage with ethical issues as they emerge throughout the process of their work.
In a new book, What are Qualitative Research Ethics? Dr Rose Wiles from NCRM offers an accessible overview of the field, identifying the key issues that researchers are likely to face, and the everyday ethical dilemmas that researchers encounter.
In our latest NCRM podcast Dr Wiles talks to Chris Garrington about ethics and discusses the framework proposed in her book to help researchers deal with those dilemmas.
Download
Adam Whitworth (28-11-12)

Small area estimation methodologies are widely used across a variety of disciplines and there is growing interest and demand from policy makers in making more effective use of them. Adam Whitworth from the University of Sheffield talks to Chris Garrington about the NCRM-funded network set up to try to improve consensus and increase understanding in this important area. Read a methodological review paper 'Evaluations and improvements in small area estimation methodologies' by Whitworth et al or find out more about the network on the Evaluating and improving small area estimation methods project website.
Download
Gareth Morrell (18-10-12)

Should social science researchers embrace social media and, if they do, what are the implications for our methods and practice? Gareth Morrell from NatCen Social Research talks to Chris Garrington about the NCRM-funded network exploring this question.
Download