NCRM Podcasts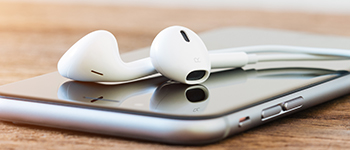 This page lists the NCRM audio podcasts. In interviews of around 10-15 minutes we share the latest methodological developments, research findings and ideas and discuss their potential and actual impact. You can listen to individual episodes here, or subscribe using the RSS Feed or via iTunes. You can refine your search by a topic or an author or play any item directly by clicking on the play symbol or title of each result.
Use the typology search to search our podcasts using terms from the NCRM research methods typology.

RSS feed
Searching for:
Jamie Bartlett (17-09-14)

An increasing number of academics and researchers are seeking to exploit the rich data available on social media platforms such as Twitter and Facebook. One organisation leading the way is the think-tank Demos, whose Centre for the Analysis of Social Media is working to produce political, social and policy insight and understanding through social media research. Its Director Jamie Bartlett was one of the presenters at the ESRC Research Methods Festival 2014 session on the challenges and opportunities of using social media for social science research.
Download
Denise Turner (11-08-14)

There can be few more emotionally sensitive and challenging research areas than looking at the deaths of children. Following the death of her own young son, social worker Denise Turner decided to investigate parents' experiences of the professional response following the death of a child. Having completed her PhD, she shared her research at the ESRC Research Methods Festival 2014, talking openly about her personal and professional take on the research and the methodological challenges she faced along the way.
Download
Rosalind Edwards (14-07-14)
A better understanding of paradata, or the by-products of the collection of survey data, could help researchers gain insights into issues around survey quality and costs. That's according to a team of NCRM-funded researchers who have been examining the paradata around Peter Townsend's famous Poverty in the UK study, undertaken in the late 1960s. Professor Ros Edwards explains more about what paradata is, the different ways in which it can be examined and what she and the team have learned about the study, the people involved in it and the implications of the team's findings for survey research today.
Download
Dr Andrew Hudson-Smith (04-07-14)

When it comes to the commercial world, crowdfunding has become a mainstream means of accessing money for anyone with a great idea. But what about the possibilities when it comes to funding academic research? Dr Andrew Hudson-Smith at UCL have been exploring the benefits of crowdsourcing for information, resources and for funding. He will be sharing his thoughts and ideas with fellow academics and researchers at the ESRC Research Methods Festival.
Download
Dr Jen Tarr (18-06-14)

Chronic pain affects nearly 10 million Britons and can result in time off work and poor quality of life for many of them. Diagnosing and treating chronic pain can be particularly difficult relying heavily on the patient's ability to communicate their symptoms to health professionals who must then listen and interpret those symptoms. New NCRM funded research by Dr Jen Tarr and colleagues from the London School of Economics have been examining innovative non-verbal ways of communicating pain to see whether pain can be expressed through more than just words.
Download
Carey Jewitt (10-06-14)

It has become widely accepted that it is both worthwhile and necessary for researchers from different disciplines to work together. But how to go about this may not always be obvious and there will inevitably be challenges. In the exciting and innovative NCRM-funded MIDAS project, researchers from the worlds of Social Science and the Digital Arts have come together to look at how they might synthesise methods to open up different perspectives, generate imaginative research questions, and create a wider range of research tools, for those looking to understand the complex topic of embodiment and how we interact every day with rapidly developing technologies. Professor Carey Jewitt from the Institute of Education explains more.
Download
Gary King (23-05-14)

Chinese social media censorship constitutes the largest selective suppression of human communication in history. It is often assumed that the Chinese Government censors any criticism of its members and policies, but research by a team at Harvard University has shown this is not quite the case. Professor Gary King, due to deliver the keynote lecture at this year's ESRC Research Methods Festival, explains how he and students stumbled across their findings while undertaking methodological research and discusses how they might shed a new light on what the Chinese censor and why.
Download
Sharlene Hesse-Biber (13-05-14)

Is mixed methods research a turbulent environment and is innovation being stifled by an overly tightly bound concept of what it is? Sharlene Hesse-Biber, professor in the Sociology Department of Boston College thinks so. Professor Hesse-Biber will be giving a Key Lecture at the ESRC Research Methods Festival in July where she will explain her thinking, how she has been reflecting on 20 years of mixed methods teaching and her hopes for the future. In this podcast, she gives a taster of what we can expect.
Download
Melanie Nind (15-04-14)

What is inclusive research? How do we recognize it, understand it, do it, and know when it is done well? It's a much-talked about topic among the research and policy communities alike and one that's now been addressed in a book 'What is inclusive research?' by NCRM co-director Professor Melanie Nind at the University of Southampton.

As well as looking at how and why more inclusive approaches to research have evolved, the book explores how inclusive research fits into the key debates and policy shifts. Professor Nind concludes with an overview of how far inclusive research has come, the next challenges, and the emergent understandings of what quality means and looks like in inclusive research, something she hopes will become evident at this year's Research Methods Festival.
Download
Alex Kogan (20-02-14)

The NCRM funded project Integrating emerging smartphone and genetic initiatives to produce cost-effective, innovative methodology hopes to produce an unprecedented research tool and data source to transform the ability of social scientists to look at the interaction of hereditary factors, and people's daily environment and behaviour. Dr Alex Kogan from the University of Cambridge explains more about the project in this podcast.
Download
Gerry Nicolaas (22-01-14)

Cultural and technological change has made the web a possible and even desirable mode for complex social surveys, but the financial challenges faced by the Research Councils and the UK Government has accelerated this shift, creating an urgent need to explore both its potential and hazards for a range of studies. While progress has been made, there has been no real consensus about how this can best be achieved while maintaining population representativeness and preserving data quality. In this podcast Gerry Nicolaas from NatCen Social Research talks about GenPopWeb, a network of experts and professionals looking to change that.
Download
Molly Andrews (25-11-13)

From the challenge of envisioning our own futures to the storytelling skills of Barack Obama, a new book from the Professor Molly Andrews (NOVELLA node) explores how the links between stories and imagination affect the way we live. Narrative Imagination and Everyday Life by Professor Molly Andrews is published by Oxford University Press.
Download