NCRM Podcasts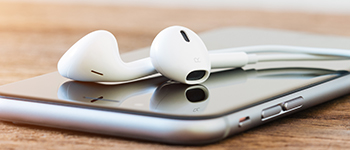 This page lists the NCRM audio podcasts. In interviews of around 10-15 minutes we share the latest methodological developments, research findings and ideas and discuss their potential and actual impact. You can listen to individual episodes here, or subscribe using the RSS Feed or via iTunes. You can refine your search by a topic or an author or play any item directly by clicking on the play symbol or title of each result.
Use the typology search to search our podcasts using terms from the NCRM research methods typology.
Shared understanding between improvising musicians
Michael Schober (02-12-15)
We often assume that great musical partnerships are just that - relationships built on a mutual understanding, intensive practice together, learning how to be totally in sync to create an incredible performance. But is it essential that musicians have this 'special relationship' to produce great music? Psychologist and pianist Michael Schober from the New School for Social Research in New York has been investigating and, in this podcast, describes an experiment he has carried out to try to find out.
Download Podcast