Introduction to Understanding Society using Stata
Presenter(s):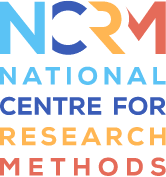 Understanding Society has online training courses for those unable to attend our regular 'hands-on' workshops.
This course consists of an introductory presentation about the Innovation Panel, followed by a series of examples of using the data in Stata. The focus of the course is on understanding which data are available and how to prepare them for analyses, rather than on analysis methods covers the following topics:
Introduction to Understanding Society using Stata
Overview of Understanding Society
Using the Understanding Society online documentation
Before you start using the data: Resources to learn Stata
Merging data into wide and long formats
Distributing household level information to individuals
Aggregating individual level data to household level
Working with data collected from surveys with complex survey designs
Matching information of two household members
How to use the EGOALT data files
Who is the course suitable for?
The course is aimed at new users of the Innovation Panel, as well as those who have so far only made use of simpler aspects of the data.
What will I learn?
After this course, participants will:
Be familiar with the purpose of the Innovation Panel, and know which aspects of the data are the same, and which are different from the main Understanding Society data.
Be familiar with the documentation and know where to find out about experiments and other studies carried in the Innovation Panel.
Know where to find variables defining experimental treatments, how they work and how to use them.
Understand how to use questions that were used for wording experiments and how to use multimode data.
Have an understanding of potential issues in analysing data from the Innovation Panel.
How to sign-up
Go to https://moodlex.essex.ac.uk
If you are at the University of Essex or at a UK Federation institution then click on "Single Sign-On" and follow the prompts to log in using your institutional login and password.
If you are not at the University of Essex or a UK Federation, click on "Create new account" to create a MoodleX account and then log in using that account.
After you have logged in click on "Courses" in the top menu bar and then click on "All Courses" from the drop-down menu. Next click on "Institute for Social and Economic Research (ISER)". This will display a list of our online courses.
Click on the course you want to enroll and then click on "Enrol me" to enrol.
Pathway to Understanding Society: online resources
This video highlights 10 online resources to help you get started using Understanding Society.
About the author
Published on: 1 January 2015
Event hosted by: University of Essex
To cite this resource:

. (2015). Introduction to Understanding Society using Stata. National Centre for Research Methods online learning resource. Available at https://www.ncrm.ac.uk/resources/online/all/?id=20784 [accessed: 30 September 2023]
⌃BACK TO TOP