Methods Matter podcast – Series 1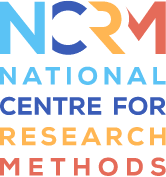 Methods Matter – from Dementia Researcher and the National Centre for Research Methods – is a podcast for people who don't know much about methods, those who do and those who just want to find news and clever ways to use them in their research.
In this first series, PhD student Leah Fullegar of the University of Southampton brings together leading experts in research methodology, and dementia researchers that use them, to provide a fun introduction to five qualitive research methods in a safe space where there are no such things as dumb questions.
The series, which was launched at the 2021 Research Methods e-Festival, covers: qualitative interviews, social network analysis, qualitative longitudinal methods, multilevel modelling and qualitative secondary analysis.
Episode One – Qualitative Interviews
In expert corner for this episode is Dr Kahryn Hughes from the University of Leeds. Dr Hughes is Director of the Timescapes Archive, Editor in Chief of Sociological Research Online, Convenor of the MA Qualitative Research Methods and a Senior Fellow for NCRM. In researcher ranch is Dr Jemima Dooley, conversation analyst, qualitative researcher and NIHR School for Primary Care Research Fellow, from the University of Bristol.
Episode Two – Social Network Analysis
In expert corner for this episode is Dr David Griffiths from the University of Stirling. His research focuses on social connections and social advantage. And what tool does he rely on to get to the heart of the issues? You guessed it, social network analysis, and social survey methods. In researcher ranch is Dr Anne-Nicole Casey, Qualitative Research Associate from the University of New South Wales within the Dementia Collaborative Research Centre (DCRC) and Centre for Healthy Brain Ageing (CHeBA).
Episode Three – Qualitative Longitudinal Methods
In expert corner for this episode is Dr Kahryn Hughes the from University of Leeds. In researcher ranch is Professor Andrew Clark from the University of Salford. Professor Clark has completed research on a wide range of topics, though he is particularly interested in three areas: neighbourhoods and communities; dementia; innovation and creativity in social science research methods.
Episode Four – Multilevel Modelling
In expert corner for this episode is Bill Browne, a Professor of Statistics who works across many disciplines including education, and animal welfare and behaviour. His research spans the area of statistical modelling, from the development of statistical methods to fit realistically complex statistical models to describe real-life problems, and the implementation of those models in statistical software.
In researcher ranch is Dr Jacqueline Mogle. Dr Mogle is Co-Director of ReMind Lab, which focuses on promoting health and well-being in older adults and identifying early indicators of changes in psychological and cognitive health. Dr Mogle's current projects examine psychological and behavioural risk factors associated with the development of early cognitive decline. These projects are designed to uncover early intervention targets for older adults prior to precipitous declines in everyday cognitive functioning.
Episode Five – Qualitative Secondary Analysis
In expert corner for this episode is Dr Kahryn Hughes from the University of Leeds. In researcher ranch is Dr Anna Volkmer, a speech and language therapist and researcher in language and cognition, in the Department of Psychology and Language Sciences at University College London. Dr Volkmer is researching speech and language therapy interventions in language led dementia.
About the author
Leah Fullegar is a PhD student at the University of Southampton. Her area of research is dementia care and faecal incontinence.
⌃BACK TO TOP