As many other organisations, NCRM is now working from home. We had to close our offices, sort out home computers and workspaces and deal not only with remote working but also our individual home circumstances. Have a little peek, see and read about our experiences and coping strategies.
Sophie Woodward, NCRM Co-Investigator, University of Manchester
Working from home is something I try to do one day a week under usually circumstances and often more outside of term time. It is normal for academics and I easily fall into a working routine. And yet working from home in the current situation is anything but normal. I have 3 small children (3,7 and 9) and having to work from home, and home school all 3 of them (or more likely deal with constant requests for food or to break up arguments) is challenging.
Working form home is different for all of us and there is no one lockdown experience. My experience is one of constant noise and distractions. The biggest challenge is having time to think. There is no silence (which I like to think) and there are no periods of time for me to do this in. Every moment is one I feel I have to make the most of as I know that it ill be broken at any second by another request for food or something to alleviate the boredom. The only benefit is that there is no procrastination, only snatched moments of activity.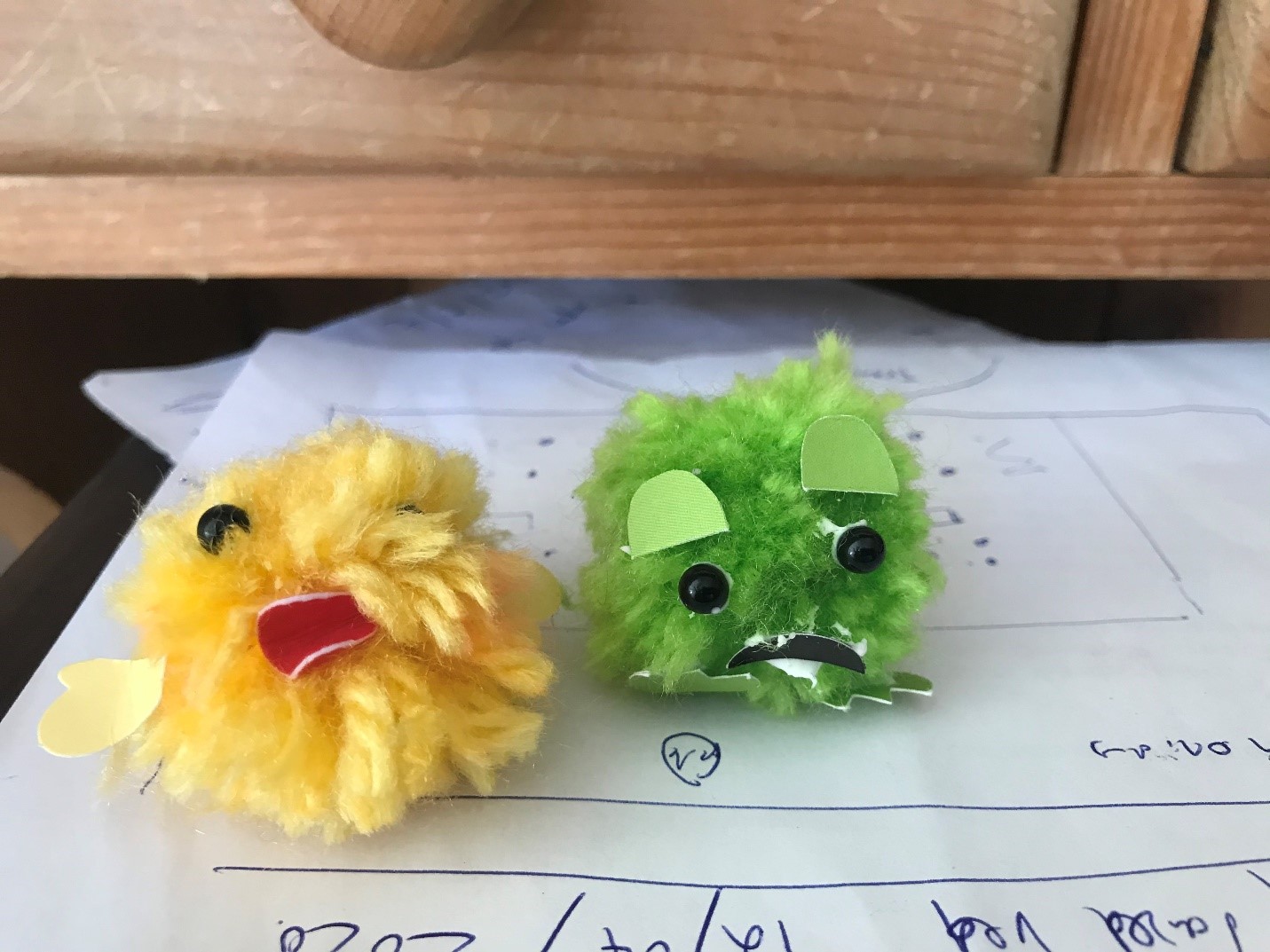 David Martin, NCRM Co-Director, University of Southampton
One of my biggest challenges of working from home is realising that, for health reasons, I am likely to have to stay isolated for much longer than all my friends and colleagues. Online meetings are hard work, so it's important to get as much physical exercise as possible. I've therefore given myself some challenges like digging up, weeding and levelling our gravel driveway, which will take several weeks! Also taking time to enjoy the wildlife that visits my home patch!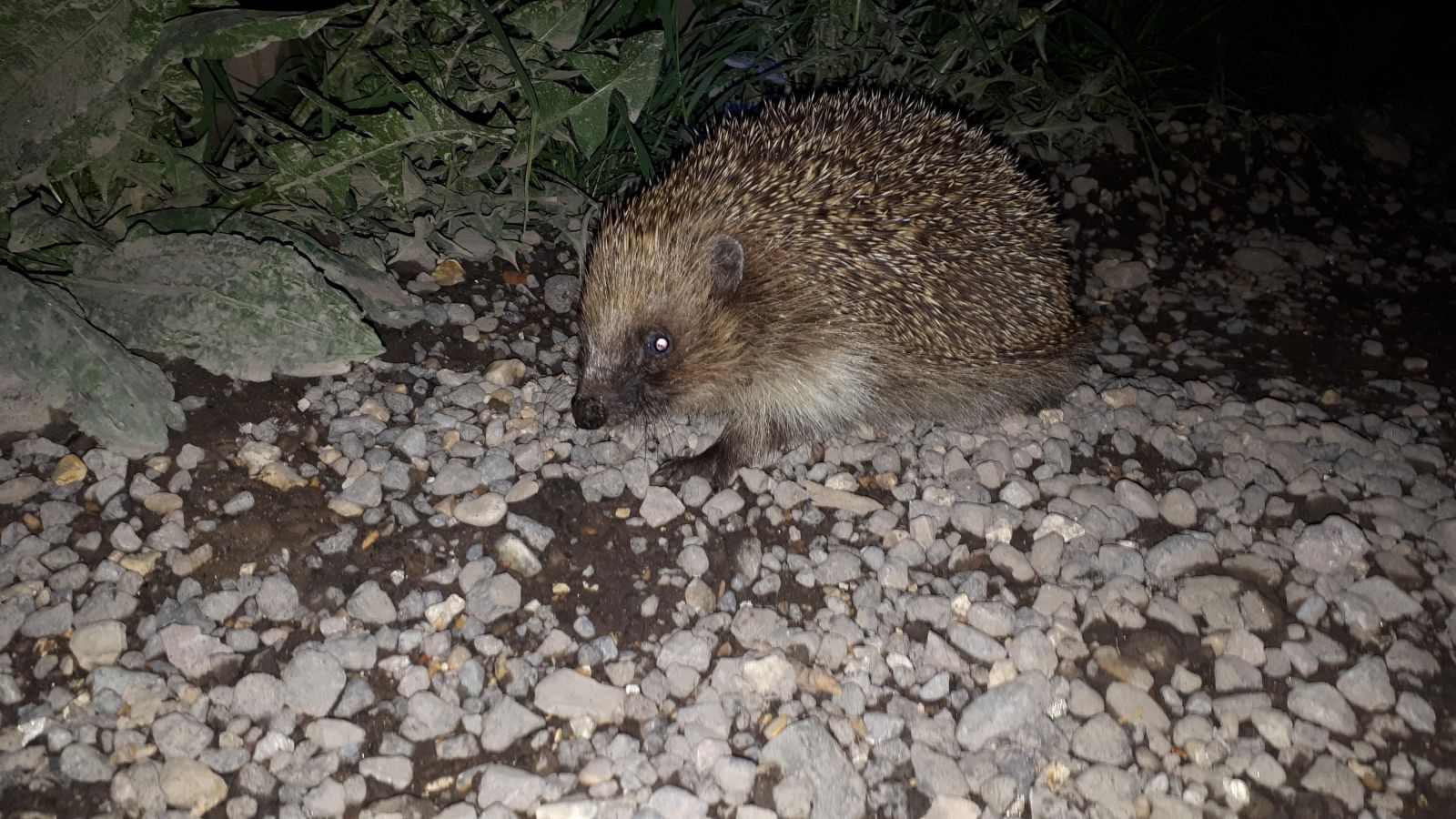 Mark Elliot, NCRM Deputy Director, University of Manchester
The biggest challenge is perpetual tiredness from screen work. Too cope I have implemented the Pomodoro technique - 25 minutes work - 5 minute break. 
My research is not greatly affected other than the fact that I have been part of the UoM team involved in modelling the pandemic that is and have been having daily virtual team meetings. My teaching was massively affected because I had to run a whole 5 day module online using blackboard collaborate that would have been face to face. It went surprising well. I enjoyed it and Some things actually worked better than FTF!
Jon Earley, IT Manager and Web Developer, University of Southampton
Working from home is not a challenge as I have been set up to do this for the last 10 years.  I cope by spending time with my partner and looking after the garden. When I am working with methods I use resources such as PHPStorm, Putty and Chrome.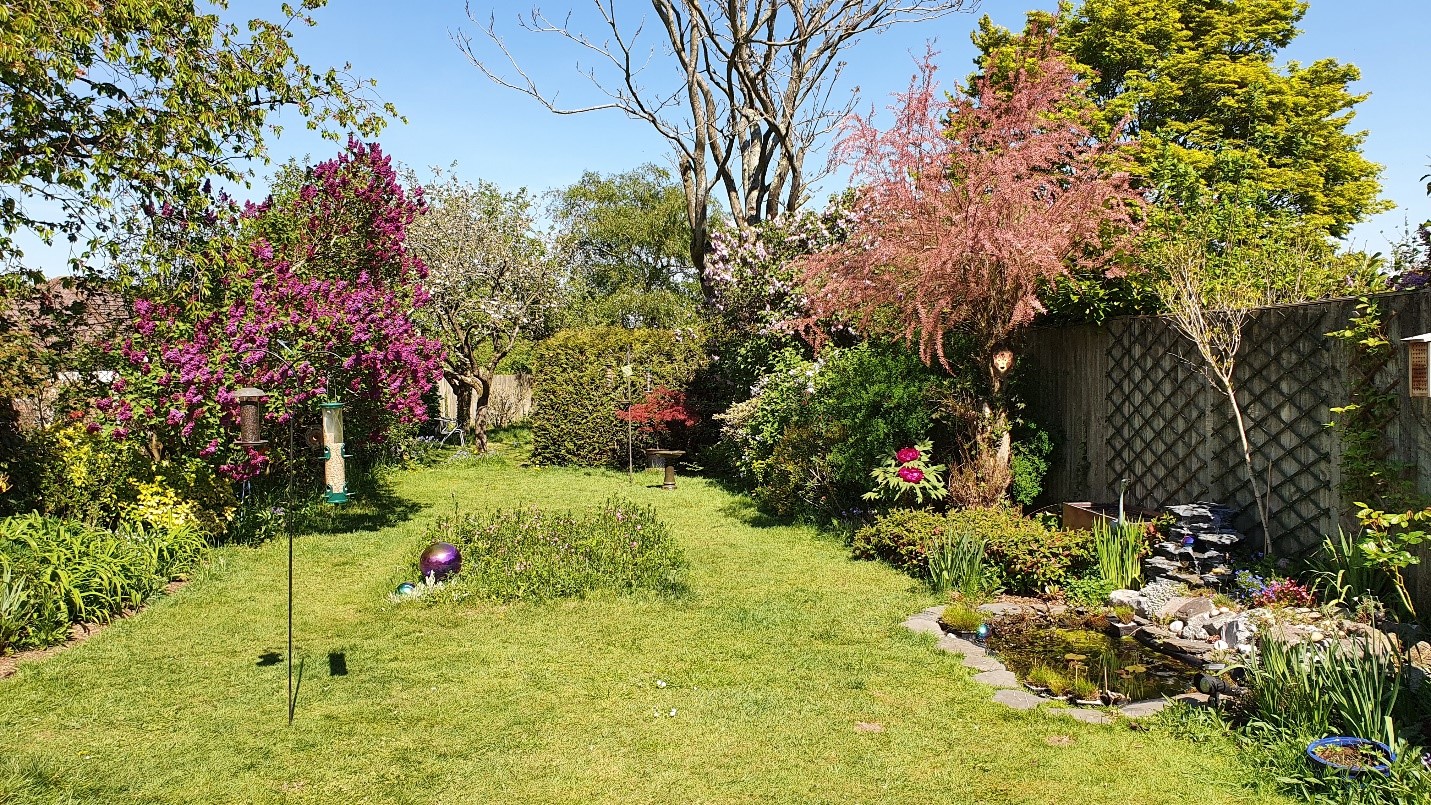 Paula Devine, NCRM centre partner, Queen's University Belfast
My biggest challenge when working from home is not being able to see my colleagues face to face.  Many of the best research ideas come from random musings over a cup of coffee.  On a positive note, I can now use 5 different programmes for making video calls.
I'm lucky that I have a garden, and the weather has been great over the past few weeks. So my coping strategy is to sit in the garden as often as possible.  It also helps to rest eyes that are sore from staring at a laptop screen.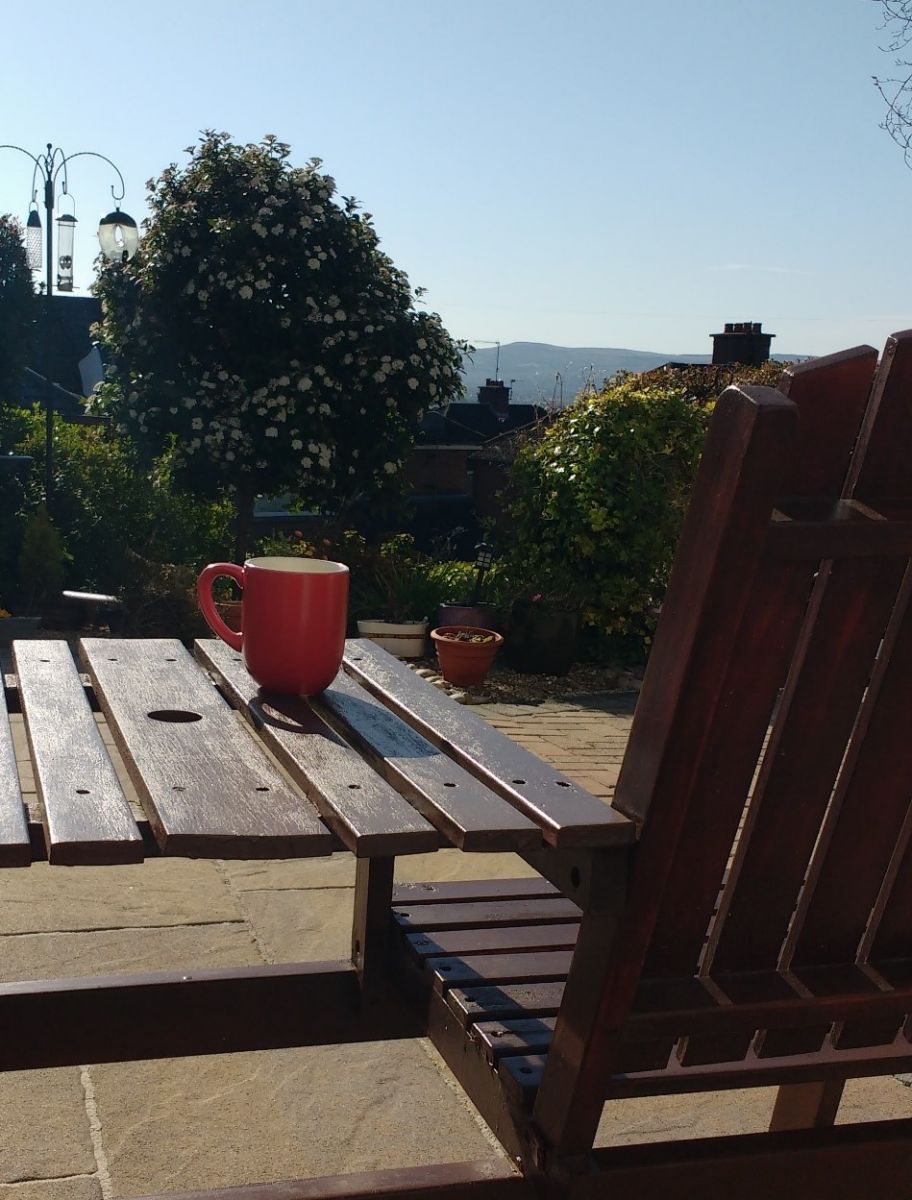 Eva Nedbalova, NCRM Communication Manager, University of Southampton
My biggest challenge is finding quiet time for work, fighting with my husband for work time and keeping my toddler away from the 'puter'.
My coping strategy: chocolate, coffee, early morning walks with the stroller in empty parks and streets. Also trying to stay in touch with my family in the Czech Republic as I am not sure when I will be able to visit them again because borders might stay closed for a long time. Work helps massively as it gives me a sense of creating something useful and staying connected with the outside world.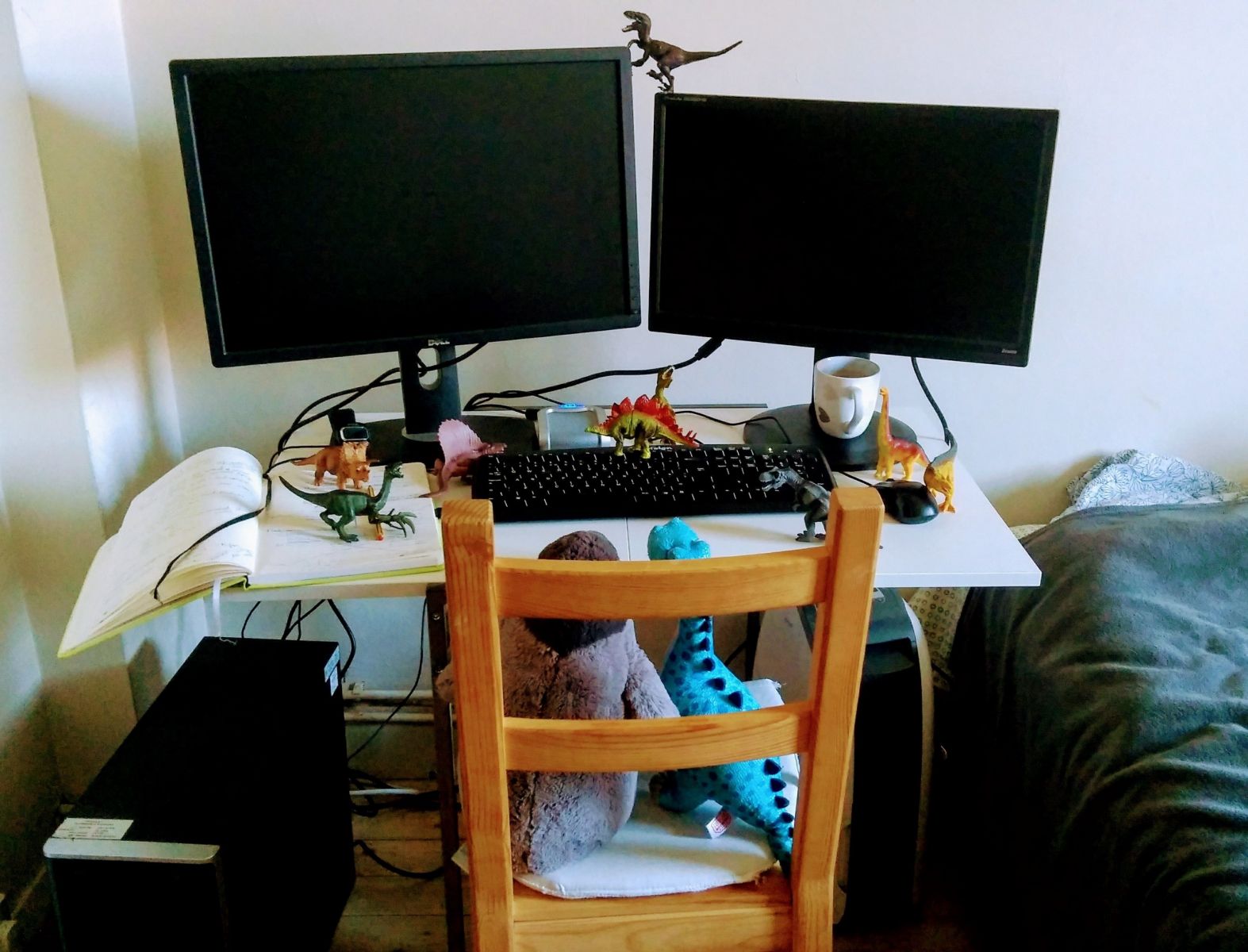 Kate Orton-Johnson, NCRM Co-Investigator, University of Edinburgh
Working at home pre lockdown was a treat for me. The peace and quiet and time to myself meant I relished my Fridays. Now I am very much not 'working from home'. I try to remind myself that instead I am actually at home, trying to balance work and family in a global pandemic. 2 very different things. Like many others with children off school I am realising that trying to find any space for thought and concentration between demands for snacks is extremely challenging, as is dealing with screen time guilt. At the same time I recognise how privileged I am to be safe at home, by the beach and able to continue with a daily swim. Nothing like the bracing North sea to clear the mind!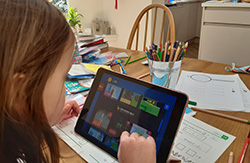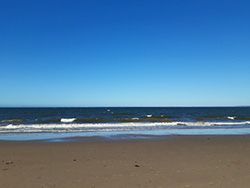 Robert Meckin, NCRM Presidential Fellow, University of Manchester
The lockdown should have been an ideal time to be productive: from about the age of 14 I have done almost all of my notable work from my bedroom. But, just under two years ago we had a baby. He is amazing. So for a variety of obvious and non-obvious reasons, not least because I want to entertain and look after him, working at home has become hugely challenging. I recently recalibrated my brain enough to get to a position where I could write at home while he was at nursery and my partner was at work and go to the office for other work activities on the other days. Then Covid-19. Currently, I'm looking after our boy on the days when my partner is working at a local hospital.
The main challenges have been, firstly, dealing with anticipated stress regarding NHS capacity and the potential of family vulnerabilities. Secondly, and far less important but no less impactful, is the ability to be consistent across days - it's very difficult to maintain a line of thought in the ways I've developed in the previous years of my life. And lockdown itself has been inconsistent - we've been in isolation twice, once with very mild symptoms.
What's my coping strategy? I'm experimenting. I'm trying to leave my notebook open with a 'first thought' for the subsequent working day to try and keep some continuity. I've been warming up writing easier things - mostly a diary. I dug the coffee machine out of the cellar. I've also joined Twitter to try and feel like I'm part of an ongoing academic community. For the future, I'm going to try and meet more colleagues online to try and discuss ideas for work. While I generally feel okay I have to admit I feel I'm easily distracted by the news. Or our son. His work seems much more vibrant.