Methodological Special Interest Groups
Our Methodological Special Interest Groups (MSIGs) provide opportunities for postgraduate researchers (PgRs) with shared interests in specific social science methodologies, to meet, discuss theory and practice, and run events. The MSIGs will be run collaboratively by PgRs from across the UK with support from NCRM. They will provide support to postgraduate researchers in shaping theory and practice in relation to social science methods and will strive to convene a diversity of voices and experiences from the postgraduate research community.
The aims of the MSIGs are:
to create a forum where shared discussion, supportive networks and dissemination of methodological insight occur
to identify and create opportunities for engagement and collaboration on areas of mutual benefit
to organise research events, such as conferences, seminars and lectures, focusing on identified methodologies
NCRM hopes to identify opportunities to support the scaling-up of local or regional networks that may want to become MSIGs, and/or are happy to discuss establishing new MSIGs where there is a critical mass of social science researchers across the UK with the time and energy to collaborate.
For more details, please email Senior Engagement Manger Dr Ali Hanbury on ali.hanbury@manchester.ac.uk
The Collaborative and Participatory Methodological Special Interest Group
Established in December 2021, the aim of the MSIG is to develop a supportive community of social researchers from across the UK who are interested in, or carry out, research using collaborative approaches, participatory methods or a co-design approach.
The MSIG has prioritised three main themes, which reflect the interests, needs and expertise of the organising group. These are: 1) lived experience, 2) creative methods, and 3) researching ethically.
The MSIG is organised by a group of social researchers committed to these methods. The activities, events and resources that are created and delivered are free and open to everybody interested in these approaches.
Current organisers
Emma is a research manager at the Joseph Rowntree Foundation (JRF), a social change organisation working to solve poverty. She specialises in qualitative and participatory research on poverty, destitution and social security. Prior to joining JRF in 2019, Emma was a university academic for over 20 years researching and teaching criminology and social policy.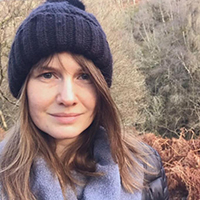 Dr Hayley Trowbridge
Hayley is a facilitator and researcher who works with communities across the UK and Europe to explore, learn and create social change. She specialises in working with people and their lived experience to dismantle hierarchies and find more equitable ways of working, often with the use of creative technologies entwined. Her work spans research, civil society and public services.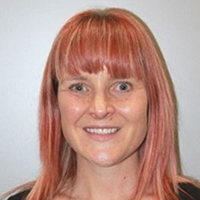 Niamh is an Associate Professor of Social Inclusion and Young People at Anglia Ruskin University, whose expertise is in undertaking participatory approaches to research involving young people. Working in research since 2004 and receiving her doctorate in 2016, her interests are in bullying and enabling young people to have a voice in areas which interest and/or affect them. Niamh has also conducted participatory research studies with care-experienced young people, including exploring their experiences of support during the lockdowns.
Niamh holds an Honorary Research Fellowship at the National Anti-Bullying Centre, Dublin City University. Niamh is a member of the All-Party Parliamentary Group on Bullying, which meets at Westminster in an attempt to tackle and understand the consequences of school bullying in the UK. She is a premier member of the International Bullying Prevention Association.
Tom Ward
Tom is currently an MPhil candidate at the Department of Geography, University of Cambridge, researching street art, public art and the relations between aesthetics and law. His interests in participatory methods are primarily concerned with participatory photography and semiotic modes of photo elicitation.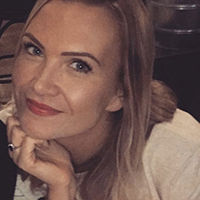 As a social sciences researcher, Sheli's work covers a variety of disciplines including marketing, business, psychology, education and economics. She is currently based at the University of Sheffield's Management School where she is investigating children's understanding of contemporary marketing information and techniques, and the implications this has for marketing theory, policy and practice as part of her PhD, which is funded by the Economic and Social Research Council (ESRC).
Broadly speaking, Sheli's interests lie within the remit of social marketing and behaviour change, with a special focus on marketing to children, marketing for public health and education. She also has a special interest in creative and participatory research methods. As a marketing communications professional, Sheli is also a member of both the Chartered Institute of Public Relations and the Chartered Institute of Marketing.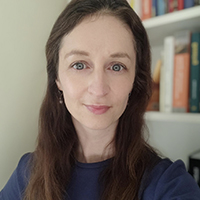 Lenka teaches psychology and research methods. Lenka promotes participatory approaches to research enquiries into the peer relationships and wellbeing of children and young people.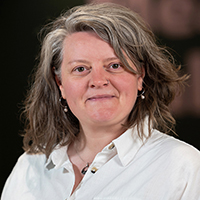 Ali is NCRM's Senior Engagement Manager and her role is to work with social researchers in areas of methodological innovation. Having launched the MSIGs in October 2021, Ali is leading on the development of these groups, aiming to create a forum where shared discussion, supportive networks and dissemination of methodological insight occur. Ali has extensive cross-sector experience in working with strategic stakeholders, as well as young people and communities. She gained a PhD in Sociology (Centre for Gender and Women's Studies) from Lancaster University in 2016.
Phoenix Kenney
Phoenix's doctoral research looks at the ways young people learn, practice, and teach each other active citizenship in Nepal. In particular, she is interested in peer-to-peer learning patterns that turn formal lessons or concepts into lived reality. She plans to use research methods that centre the youth experience and harness their existing skills as co-investigators through dialogic and embodied tools. This project builds on her master's research that analysed social media in the aftermath of the 2015 earthquakes in the Kathmandu Valley to understand youth-led reconstruction and response. It is her aim through this work to demonstrate young people's ability to drive sustainable change.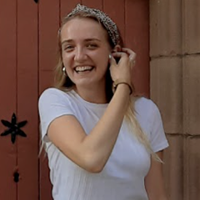 Emily Rushton
By day, Emily Rushton is a SENDCo and Classics teacher at a school in south London, and by (generally very late at) night, a researcher within the University of Cambridge's ESRC-funded doctoral training partnership. Through her PhD research, she is developing a free, open-resource intervention for schools to use to support wellbeing for SEND (special educational needs and disabilities) students using the creative exploration of mythology. She uses performance research and alternative processes of information recording to aid accessibility. Emily's research interests include participatory research, performance research and creativity, classical reception and critical disability studies.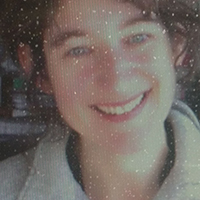 Jo Ferrie is a Senior Lecturer at the University of Glasgow. She is Deputy Director – Training of the Scottish Graduate School for Social Sciences and founding Director of the Glasgow Q-Step Centre. Her research focuses on teaching and learning of research methods and human rights frameworks. Jo has published on teaching skills underpinning emotionally demanding fieldwork, fostering skills valued by industry, working with co-production and participatory approaches and impacting on policy.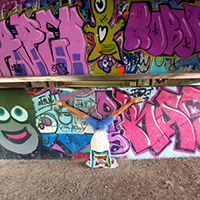 Jade Ward
Jade Ward is a second-year PhD candidate at the Centre for Dance Research, Coventry University. Jade's research project focuses on the transformative elements of hip-hop dance and the role that dance research can play in developing practice and policy within the arts and mental health and wellbeing sectors. Jade is currently collaborating with a partner organisation to explore a more inclusive and transformative approach to research that focuses on social impact. As an educator, carer, yoga teacher, dancer, researcher and dedicated community activist, her belief in the profound benefits of participation, collaboration and action play a deep-rooted role in her professional and personal life.
Kathryn is Senior Lecturer in the Division of Arts and Media, University of the West of Scotland, teaching across inter-disciplinary undergraduate and master's programmes in creative arts practice, music and media. With a background in social anthropology, sociology and cultural studies, Kathryn's research interests include the mediatisation and representation of remote and island spaces; identity, ecologies and place narratives of Scotland's rural communities, coasts and islands; cultural work, precarity and creative enterprise; Scottish cultural heritage and arts contexts including Gaelic and Scots for applied creative practice; sustainable communities, resilience, development, entrepreneurship, cultural policy and the commons in small island, remote, peripheral and rural contexts. Kathryn is Co-Director of the Scottish Centre for Island Studies, an interdisciplinary and international network for island studies and islandness with particular reference to collaborative research working for Scotland's cultural, social and economic contexts, policy and potential.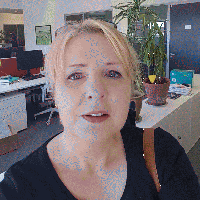 Alison Harvey
Alison has been employed by the University of Cambridge for more than 20 years in a range of senior management posts, particularly focusing on research facilitation, training and professional development. In Alison's current role, she is the professional lead for doctoral training in the School of the Humanities and Social Sciences. As well as delivering and sourcing training, Alison works within an advisory capacity relating to policy and management of doctoral student experience. She has an integral role in the ESRC-funded doctoral training partnership that sits within the school and she oversees continuous evaluation and monitoring of doctoral training requirements, as well as working in a consultative position both within the school and often wider in the university.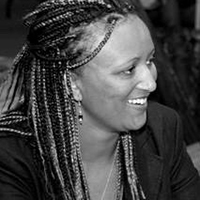 Laura Shobiye is a doctoral researcher in the School of Social Sciences at Cardiff University, where she explores the learning experiences of mothers seeking sanctuary in Wales. She is carrying out a longitudinal qualitative study with a voluntary sector collaborative partner, Oasis Cardiff. Her work involves interviews and participatory creative methods for thematic and narrative analysis and is primarily informed by critical race theory and intersectional feminism through a social justice lens. Laura was one of the co-founders of the Migration, Ethnicity, Race and Diversity research group, co-convening the group from its launch in December 2019 to July 2021.