Empirical Research in Law and Society Projects - Enhancing Research Practice
Date:
23/01/2014
Organised by:
University of Bielefeld, History and Sociology Graduate School / University of Warwick Law School
Presenter:
Agnieszka Doll and Ania Zbyszewska
Level:
Intermediate (some prior knowledge)
Contact:
Ania Zbyszewska, a.zbyszewska@warwick.ac.uk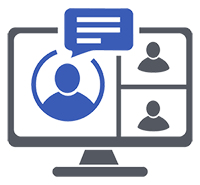 Description:
Do you use empirical research in your study of law and society? Would you like to share your experiences with others, and/or learn more about the different types of methods that you can use to enhance your research practice?
Facilitated by Agnieszka Doll (PhD Candidate University of Victoria, Law; Visiting Fellow, Bielefeld History and Sociology Graduate School) and Ania Zbyszewska (Postdoctoral Research Fellow, University of Warwick School of Law) this collaborative workshop considers empirical methodologies and methods in law and society research. The workshop is open to 20 participants, and is primarily aimed at doctoral students and early career researchers. Apart from presentations by researchers experienced in a range of methodological approaches, participants will be invited to present a brief sketch of their own research methodologies, questions, or dilemmas that might be considered in a group discussion. The aim is 1) to reflect on what empirical social-legal research offers/could potentially offer, 2) to support and strengthen understanding of empirical research methods within the socio-legal community, and 3) to foster international flow of ideas about socio-legal research practices. Among others, the workshop will examine textual methods, mixed qualitative methods, ethnographies that can be used by researchers to investigate law, its discourses, and its practices in social, political, economic, and historic contexts.
A second workshop will take place on March 5, 2014, and will be held at University of Warwick School of Law (UK). Registration is now open for both workshops.
To register and for more information please visit: http://erlsp.wordpress.com/2013/11/11/methodology-workshops-for-socio-legal-researchers/#more-3
Cost:
Free
Website and registration:
http://erlsp.wordpress.com/workshops/
Region:
Europe
Keywords:
Discourse Analysis, Content Analysis, Documentary Analysis, Ethnography, Qualitative Approaches (other), Research Ethics, Evidence-Based Policy and Practice, Regulatory and Legal Aspects, Research Skills, Communication and Dissemination, Law and Society , Socio-Legal Research Methods , Textual Methods , Institutional Ethnography
Related publications and presentations:
Discourse Analysis
Content Analysis
Documentary Analysis
Ethnography
Qualitative Approaches (other)
Research Ethics
Evidence-Based Policy and Practice
Regulatory and Legal Aspects
Research Skills, Communication and Dissemination