Researching Disability Inequalities (online)
Date:
22/02/2024
Organised by:
The University of Edinburgh
Presenter:
Dr Stella Chatzitheochari is Reader in Sociology at the University of Warwick.
Level:
Intermediate (some prior knowledge)
Contact:
Laura Marshall
Usher.communications@ed.ac.uk
Working week: Monday - Thursday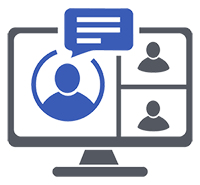 Description:
This one day-course is designed for researchers that are interested in researching disability inequalities. It aims to provide researchers with a firm understanding of the strengths and challenges of quantitative and qualitative approaches in the field of disability research. The course will cover topics surrounding different models of disability, and their implications for measurement. Participants will also be introduced to existing cross-sectional and longitudinal UK resources that can be used to document and/or explain disability inequalities. Limitations of existing data will be reviewed, alongside with priorities for future data collection. The course will also focus on qualitative data collection covering a wide range of topics such as inclusive methods and lived experiences, longitudinal approaches, intersectional designs as well as sampling of hard-to-access disabled populations. The course will therefore provide a well-rounded introduction on key challenges for those interested in primary data collection and/or secondary data analysis of existing data to systematically research disability inequalities. This course is ideal for disability researchers, social scientists interested in social inequality, and professionals from the third sector looking to broaden their knowledge on disability research.
Course Timings: 10:00 - 16:00
Cost:
The fee per teaching day is: • £30 per day for students registered at UK/EU University. • £60 per day for staff at UK/EU academic institutions, UK/EU Research Councils researchers, UK/EU public sector staff and staff at UK/EU registered charity organisations and recognised UK/EU research institutions. • £100 per day for all other participants In the event of cancellation by the delegate a full refund of the course fee is available up to two weeks prior to the course. NO refunds are available after this date. If it is no longer possible to run a course due to circumstances beyond its control, NCRM reserves the right to cancel the course at its sole discretion at any time prior to the event. In this event every effort will be made to reschedule the course. If this is not possible or the new date is inconvenient a full refund of the course fee will be given. NCRM shall not be liable for any costs, losses or expenses that may be incurred as a result of its cancellation of a course, including but not limited to any travel or accommodation costs. The University of Southampton's Online Store T&Cs also continue to apply.
Website and registration:
Region:
Scotland
Keywords:
Descriptive Research, Longitudinal Research , Inclusive research, Secondary Analysis, Sampling , Participant Recruitment, Hard to reach populations, Qualitative Interviewing, Qualitative Data Handling and Data Analysis, Qualitative Longitudinal Analysis, Quantitative Data Handling and Data Analysis, Mixed Methods Data Handling and Data Analysis, Excluded/Marginalised Populations/Gatekeepers
Related publications and presentations:
Descriptive Research
Longitudinal Research
Inclusive research
Secondary Analysis
Sampling
Participant Recruitment
Hard to reach populations
Qualitative Interviewing
Qualitative Data Handling and Data Analysis
Qualitative Longitudinal Analysis
Quantitative Data Handling and Data Analysis
Mixed Methods Data Handling and Data Analysis