Data Visualisation Using Python
Date:
22/11/2023 - 29/11/2023
Organised by:
University of Cambridge
Presenter:
Dr Chen Qu
Level:
Entry (no or almost no prior knowledge)
Contact:
https://www.training.cam.ac.uk/jsss/event/4785269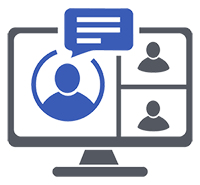 Description:
The module explores Good Data Visualisation (GDV) and graph creation using Python.
In this module we demystify the principles of data visualisation, using Python software, to help researchers to better understand and reflect how the "5 Principles" of GDV can be achieved. We also examine how we can develop Python's application in data visualisation beyond analysis. Students will have the opportunity to apply GDV knowledge and skills to data using Python in an online Zoom, self-paced, practical workshop. In addition there will be post-class exercises and a 1-hour asynchronous Q&A forum on Moodle Forum.
Please note that there are two iterations of this course:
22 November 2023
29 November 2023
Cost:
https://www.training.cam.ac.uk/jsss/event/4785269
Website and registration:
https://www.training.cam.ac.uk/jsss/event/4785269
Region:
Greater London
Keywords:
Frameworks for Research and Research Designs, Case Study, Interdisciplinary and Multidisciplinary Research, Data Collection, Visual Data Analysis, Python, visualisation
Related publications and presentations:
Frameworks for Research and Research Designs
Case Study
Interdisciplinary and Multidisciplinary Research
Data Collection
Visual Data Analysis