Recent Advances in Demographic Research (online) (postponed)
Date:
08/12/2023
Organised by:
The University of Edinburgh
Presenter:
Professor Alan Marshall is a leading UK social statistician, The University of Edinburgh
Level:
Intermediate (some prior knowledge)
Contact:
Laura Marshall
Usher.communications@ed.ac.uk
Working week: Monday - Thursday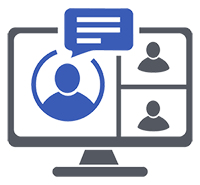 Description:
The course is structured around analysing the demographic components of change (fertility, mortality and migration) and finishes with a discussion of cohort component projection methodologies. Recent advances and debates in demography will be considered.
The course includes a set of practicals which involve downloading real demographic data and undertaking analysis using Excel. An understanding of the use of formulas in Excel is expected.
The course covers:
The Demographic Equation
Demographic Data
Fertility: Period and Cohort Approaches
Mortality: Measuring Mortality and the Life Table
Migration: measurement and associated issues
Population projections
Recent advances and debates in demography
By the end of the course participants will have:
understanding of the way demographic pattern and process influence our understanding of changing populations and of related social issues
knowledge and understanding of the key theory and principles underlying demographic analysis
ability to calculate and interpret a range of measures for demographic analysis
the ability to access and use appropriate data sources for demographic analysis
an ability to use demographic data sources and demographic method intelligently in a range of real world applications
The only pre-requisite for the workshop is an understanding of the use of formulas in Excel, however an interest in demographic processes and some knowledge of rudimentary statistics will also be helpful.
Course Timings: 09:30 - 17:00
Cost:
The fee per teaching day is: • £30 per day for registered students • £60 per day for staff at academic institutions, Research Councils researchers, public sector staff, staff at registered charity organisations and recognised research institutions. • £100 per day for all other participants In the event of cancellation by the delegate a full refund of the course fee is available up to two weeks prior to the course. No refunds are available after this date. If it is no longer possible to run a course due to circumstances beyond its control, NCRM reserves the right to cancel the course at its sole discretion at any time prior to the event. In this event every effort will be made to reschedule the course. If this is not possible or the new date is inconvenient a full refund of the course fee will be given. NCRM shall not be liable for any costs, losses or expenses that may be incurred as a result of the cancellation of a course. The University of Southampton's Online Store T&Cs also continue to apply.
Website and registration:
Region:
Scotland
Keywords:
Data Management , Quantitative Data Handling and Data Analysis, Demography, Geography
Related publications and presentations:
Data Management
Quantitative Data Handling and Data Analysis