Emotions and the role of reflexivity in qualitative research (online)
Date:
06/11/2023
Organised by:
The University of Edinburgh
Presenter:
Dr Nicole Brown, Associate Professor and Head of Research Ethics and Integrity at IOE, UCL's Faculty of Education and Society and Director of Social Research & Practice and Education Ltd
Level:
Intermediate (some prior knowledge)
Contact:
Laura Marshall
Usher.communications@ed.ac.uk
Working week: Monday - Thursday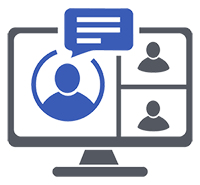 Description:
The aim of this training session is to explore the role of the researcher and more specifically, the researcher's emotions within the process of qualitative research. Emotions are a fundamental part of how we live in and experience the world around us, and both, researchers and participants have emotions and feel emotional responses throughout the research process, even if they are sometimes difficult to acknowledge, express, capture and process (that is recognise, name, accept and then potentially act on).
This training event draws on embodied and creative techniques to focus on the presence of emotions in research and to present practical strategies for practising reflexivity – how we can attend to and become aware of them in ourselves as researchers and in our participants, how we can hold emotional space for ourselves and our participants to express emotions safely, how we can capture the emotional resonance created in research, again in ourselves and in our participants, and how we can process the emotions we feel directly, and as a result of our participants' experiences.
The session will be delivered as a combination of group discussions, creative tasks using materials participants will have available at home and short presentations from the course leader.
Course Contents
Emotions and reflexivity in research, particularly in relation to data collection and analysis
Theoretical underpinning to reflexivity
Practical strategies and methods for developing and maintaining reflexivity
Consideration of what to do with "reflexivity", "reflexive data" and "emotions" in the research process
The role of the researcher's emotions in data collection and analysis
Learning Outcomes
By the end of this course you will:
have knowledge and critical awareness of what reflexivity in qualitative research is and means;
have practical knowledge and personal experience of practical methods and strategies to acknowledge and capture emotions and experiences;
be equipped to capture emotions and be mindful of their impact on research;
have a working understanding of dealing with emotions in self and others;
feel permitted to "experiment" and "try" in qualitative research.
Course Materials
Paper/journal you like to use to write notes in/on.
Pens you enjoy using for writing tasks.
Optional: any arts and crafts materials or paints you may have.
Schedule
The course will be delivered online and will run from 09:30 - 16:30 with an hour break for lunch.
Target Audience
This course is suitable for anyone who would like to experience and learn more about reflexivity and the role of the researcher's positionality within qualitative research. It is expected that participants will have prior experience of and with qualitative research. Participants at the early, middle and final stages of a qualitative research project will benefit, but if possible, as it is best to consider emotions and reflexivity at all stages of the research.
Cost:
The fee per teaching day is: • £30 per day for students • £60 per day for staff working for academic institutions, Research Councils and other recognised research institutions, registered charity organisations and the public sector • £100 per day for all other participants In the event of cancellation by the delegate a full refund of the course fee is available up to two weeks prior to the course. NO refunds are available after this date. If it is no longer possible to run a course due to circumstances beyond its control, NCRM reserves the right to cancel the course at its sole discretion at any time prior to the event. In this event every effort will be made to reschedule the course. If this is not possible or the new date is inconvenient a full refund of the course fee will be given. NCRM shall not be liable for any costs, losses or expenses that may be incurred as a result of its cancellation of a course, including but not limited to any travel or accommodation costs. The University of Southampton's Online Store T&Cs also continue to apply.
Website and registration:
Region:
Scotland
Keywords:
Frameworks for Research and Research Designs, Diary Methods, Visual Methods, Quality in Qualitative Research, Reflexivity, Ethnography, Phenomenology, Research Ethics
Related publications and presentations:
Frameworks for Research and Research Designs
Diary Methods
Visual Methods
Quality in Qualitative Research
Reflexivity
Ethnography
Phenomenology
Research Ethics