Four Qualitative Methods for Understanding Diverse Lives (for professionals) - Online
Date:
07/02/2024
Organised by:
NCRM, University of Southampton
Presenter:
Dr Amy Barron
Level:
Entry (no or almost no prior knowledge)
Contact:
Jacqui Thorp
Training and Capacity Building Coordinator, National Centre for Research Methods, University of Southampton
Email: jmh6@soton.ac.uk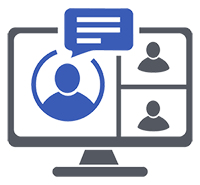 Description:
In this one-day online training workshop you will be introduced to four qualitative methods to better understand diverse lives - Photo Go-Alongs, Collage, Life History Interviews and Participant Packs. When researching social groups, it can be tempting to focus on categories such as age, gender, sexuality and so on. However, these categories can turn catch-all terms into catch-all agendas. Treating groups of people with one shared characteristic as homogenous risks a cookie-cutter approach which overlooks diverse lives and needs. Given the complexity of what it means to be a person, a one-size fits all approach to engagement cannot suffice. The methods introduced in this training workshop are beneficial in exploring diverse lives and can be used when working or researching with any group.
The session is aimed at professionals working in the community sector (and those organisations who support such activity) across the UK who want to better understand:
The specific place-based needs of people
The everyday practices of people
The world from participants' perspectives
How to work with people in an inclusive and accessible way
This online training workshop will be structured as follows:
Introductions
Origins and Approach
Methods deep dive:
Photo Go-Alongs
Participant packs
Collage
Life Histories
Workshops
Learnings and close
By the end of the course participants will:
Be able to think critically about how creative, participatory methods might be incorporated into projects and programmes.
Have broadened their understanding of research methods from tools of data collection to techniques for capacity building.
Have workshopped four qualitative methods for creatively engaging with people (Photo Go-Alongs, Collage, Life Histories and Participant packs).
This online training workshop will take place over the course of 1 day on Wednesday 7th February between 10:00 and 16:00, with 1 hour for lunch between 12:30 and 13:30.
PLEASE NOTE THIS COURSE IS BEING RUN TWICE (7 AND 14 FEBRUARY). IF YOU ARE A POLICY MAKER/PROFESSIONAL PLEASE REGISTER FOR THIS SESSION, AND IF YOU ARE AN ACADEMIC PLEASE REGISTER FOR THE COURSE RUNNING ON THE 14 FEBRUARY.
Cost:
The fee per teaching day is: • £30 per day for registered students • £60 per day for staff at academic institutions, Research Councils researchers, public sector staff, staff at registered charity organisations and recognised research institutions. • £100 per day for all other participants In the event of cancellation by the delegate a full refund of the course fee is available up to two weeks prior to the course. No refunds are available after this date. If it is no longer possible to run a course due to circumstances beyond its control, NCRM reserves the right to cancel the course at its sole discretion at any time prior to the event. In this event every effort will be made to reschedule the course. If this is not possible or the new date is inconvenient a full refund of the course fee will be given. NCRM shall not be liable for any costs, losses or expenses that may be incurred as a result of the cancellation of a course. The University of Southampton's Online Store T&Cs also continue to apply.
Website and registration:
Region:
South East
Keywords:
Frameworks for Research and Research Designs, Inclusive research, User engagement, Collage, Life-History Interviews, Photo Go-Alongs, Participant Packs, Arts-based methods, Alternative methods of dissemination
Related publications and presentations:
Frameworks for Research and Research Designs
Inclusive research
User engagement