Data management basics: Introduction to data management and sharing
Date:
21/09/2023
Organised by:
UK Data Service
Presenter:
Anca Vlad
Level:
Entry (no or almost no prior knowledge)
Contact:
Emma Green
emma.green-3@manchester.ac.uk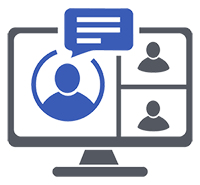 Description:
Data management is essential to make sure that well-organised, well-documented, high quality and shareable research data can be produced from our research projects.
These introductory workshops on data management basics are intended for researchers and anyone who wants to learn about research data management. This workshop is part of a series of two workshops focusing on the basics of data management. This first workshop provides an overview of how to manage, document, store and safeguard research data well and how to plan and implement good data management in research projects, with a focus on optimising data sharing. The second workshop will focus on the ethical and legal aspects of data management.
In this free session we will discuss key essential processes: Writing a data management plan for research grants; documenting your data appropriately and effectively; formatting and organising your data; and storing your data, including data transfer, encryption, and file sharing.
This 90 minute workshop will consist of a 45 minute presentation, followed by a 30 minute practical element and finishing with 15 minutes for questions and discussion.
Presenter: Anca Vlad
Level: Introductory
Experience/knowledge required: Basic methods of qualitative or quantitative data research
Target audience: Researchers/anyone interested in data management
We will be using Mentimeter to ask questions in this workshop so you may benefit from having a second device ready for this, such as a smartphone.
This event is part of our UK Data Service introductory training series: Autumn 2023.
This event will be livestreamed on our UK Data Service YouTube channel but the chat will be disabled. By registering and attending the Zoom event you will be able to ask questions and interact.
Recordings of UK Data Service events are made available on our YouTube channel and, together with the slides, on our past events pages soon after the event has taken place.
This event is part of our UK Data Service introductory training series: Autumn 2023.
Cost:
Free
Website and registration:
https://ukdataservice.ac.uk/events/data-management-basics-introduction-to-data-management-and-sharing-5/
Region:
Europe
Keywords:
Frameworks for Research and Research Designs, Data Collection, Data Quality and Data Management
Related publications and presentations:
Frameworks for Research and Research Designs
Data Collection
Data Quality and Data Management