How to do a Registered Report: from preparation to publication (online)
Date:
21/11/2023
Organised by:
The University of Edinburgh
Presenter:
Dr Niamh MacSweeney is a postdoctoral research fellow at the University of Oslo and Diakonhjemmet Hospital.
Level:
Entry (no or almost no prior knowledge)
Contact:
Laura Marshall
Conference and Event Lead
Usher.communications@ed.ac.uk
Working week Monday - Thursday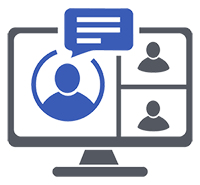 Description:
In recent years, many research fields have faced evidence of publication bias, selective reporting, underpowered studies, and unsuccessful replication attempts. As such, there has been a great need for transparency and reproducibility in scientific research in these areas. A solution to these challenges may be the Registered Report publishing format. Registered reports are a type of empirical research article in which a study proposal is peer-reviewed before the research is undertaken. These proposals must meet high scientific standards and are then granted in-principle acceptance, regardless of the study's findings. Registered Reports enable research to be judged on its scientific rigor, not on "publishable results". In addition, Registered Reports offer benefits for all involved; researchers are provided with feedback and solutions to potential issues before commencing their research, while editors and reviewers are able to contribute to the study's design before research is undertaken.
Even though Registered Reports have become more common, many researchers are still unsure about how to do a Registered Report article. Common questions include the reviewing process, the type of research that is accepted, and what to do if you need to make changes to your pre-approved protocol.
This workshop will address how to do a Registered Report and what to expect, from preparing your proposal to the stage 2 acceptance of your manuscript. In this 1-day workshop, attendees will first learn about the different sections of a registered report in the morning session. They will then apply this knowledge to a research question of their own choosing in a hands-on afternoon session. The aim of this workshop is to provide researchers with the tools needed to kickstart their own registered report so that by the end of the workshop, they have a draft registered report manuscript ready to work on further.
Course Timings: 09:30 - 16:00
Participants do not need to be familiar with open research or registered reports but should have an interest in transparent and rigorous science, and be motivated to apply these methods to their own research.
In advance of the course, participants should have a research question in mind for a potential research project (i.e., a paper) that they would like to undertake. They should also think about what their hypotheses might be, key variables, and potential methods and statistical tests they might use to test their hypotheses. This preparation work will be used in the afternoon session of the workshop where participants will start to draft their own Stage 1 registered report.
Cost:
The fee per teaching day is: • £30 per day for students registered at UK/EU University. • £60 per day for staff at UK/EU academic institutions, UK/EU Research Councils researchers, UK/EU public sector staff and staff at UK/EU registered charity organisations and recognised UK/EU research institutions. • £100 per day for all other participants In the event of cancellation by the delegate a full refund of the course fee is available up to two weeks prior to the course. NO refunds are available after this date. If it is no longer possible to run a course due to circumstances beyond its control, NCRM reserves the right to cancel the course at its sole discretion at any time prior to the event. In this event every effort will be made to reschedule the course. If this is not possible or the new date is inconvenient a full refund of the course fee will be given. NCRM shall not be liable for any costs, losses or expenses that may be incurred as a result of its cancellation of a course, including but not limited to any travel or accommodation costs. The University of Southampton's Online Store T&Cs also continue to apply.
Website and registration:
Region:
Scotland
Keywords:
Research Management and Impact (other), Open research theory, Open research methods, Quality in quantitative research, statistical theory and methods of inference
Related publications and presentations:
Research Management and Impact (other)