Analysing Survey Data with SPSS
Date:
24/04/2024
Organised by:
Qualitative Data Analysis Services
Presenter:
Dr Sarah L Bulloch
Level:
Entry (no or almost no prior knowledge)
Contact:
Jason Teal, info@qdaservices.co.uk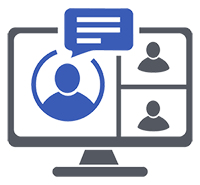 Description:
Who is this course for?
It is designed for postgraduate students, early career researchers and practitioners planning to work with survey data in any discipline.
Course overview and aims
This course provides an introduction to the principles and practices of undertaking quantitative data analysis of survey data in SPSS. The course combines discussion, demonstration and hands-on exercises.
Please note: Participants will need access to SPSS in order to take part in the course.
Topics
Exploring phenomena of interest using quantitative measures
Types of numerical data: nominal, ordinal, interval and ratio variables
Introduction to the SPSS interface
Data entry
Setting up an SPSS project with example data
Getting to know the sample data using descriptive statistics
Recoding and combing variables
Describing the relationship between 2 variables
Moving beyond the descriptive: understanding hypothesis testing and p-values
Moving beyond the descriptive: running Chi-square, independent sample t-tests and ANOVAS
Moving beyond the bivariate: running and interpreting a linear regression analysis
Tips for writing up findings and tables
Learning objectives
By the end of the course, participants will be able to:
Input and import their data into SPSS
Explore and recode their key measures with confidence
Interpret results of bivariate descriptive analyses and report these clearly.
Set up a null hypothesis and interpret a p-value
Test the relationship between two variables using appropriate inferential statistics
Understand how to run and interpret a linear regression analysis.
Format and documentation
This course is delivered in a series of live online sessions during the day that combine discussion, demonstration and hands-on exercises. Participants have the opportunity to discuss their quantitative projects with each other, and with the facilitators. Participants are provided with slide decks, reading lists and resources to further knowledge about the topics covered during the day.
Facilitator
Sarah L Bulloch, PhD is a senior associate of Qualitative Data Analysis Services and teaching fellow at the CAQDAS Networking Project at the University of Surrey, UK. Sarah has expertise in both quantitative and qualitative analysis techniques and has applied them in academic, public sector, private and third sector contexts. Her PhD explored the relationship between social trust and gender using large scale population datasets and applying multivariate linear regression, multivariate logistic regression, multi-level modelling and structural equation modelling. Her current work and research centres around enabling others to apply research methods in a meaningful, robust and flexible way.
Cost:
£130 student | £160 general
Website and registration:
https://www.eventbrite.co.uk/e/analysing-survey-data-with-spss-tickets-650738244607
Region:
International
Keywords:
Quantitative Data Handling and Data Analysis
Related publications and presentations:
Quantitative Data Handling and Data Analysis