An Introduction to Variational Bayes
Date:
10/10/2023 - 17/10/2023
Organised by:
University of Liverpool
Presenter:
Dr David Hughes
Level:
Intermediate (some prior knowledge)
Contact:
Dr Billie-Gina Thomason
engage@liverpool.ac.uk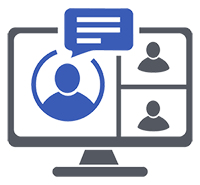 Description:
Variational Bayes is a tool used to allow scalable Bayesian inference and is applicable in a huge variety of applications. This course will give an introduction to Variational Bayes and describe its use in some common regression settings. The course will consist of a mixture of taught lectures and R practicals, giving participants an understanding of both some of the theory of variational methods, and the practical implementation in some common models.
By the end of the course participants will:
Understand the main idea of variational Bayes
Be aware of some of the computational tricks required for some outcomes
Be able to run variational Bayes algorithms for some common models.
2-day structure as follows
Day 1 (10th October):
10-11: Lecture 1 – An overview of Variational Bayes
11.15-12.15: Lecture 2 – Variational Bayes for common regression models
12.30-1.00: Group practical activity and questions
Lunch
2.00-3.00: Lecture 3 – Issues and extensions with Variational Bayes
3.15-3.45: Group practical activity and questions
Homework
Day 2 (17th October):
10-12: Practical Q+A – discussion of practical worksheets, and opportunity to discuss matters arising during the course
The taught content will all come on day 1. We will give an overview of variational Bayes methods and discuss some common uses. There will be 2 short practical sessions on day 1 to get going with applying variational Bayes methods. Following this, there will be some set tasks based on more advanced variational Bayes models that participants can work through in their own time. On the second day, there will be a 2 hour Practical clinic which will provide opportunity for candidates to ask questions about the theoretical concepts, and the practical worksheets. Full solutions will be provided after the course.
Participants should ensure that they have either R or RStudio installed on their computer. Some prior knowledge of using R will be assumed.
Cost:
The fee per teaching day is £30 per day for students / £60 per day for staff working for academic institutions, Research Councils and other recognised research institutions, registered charity organisations and the public sector / £100 per day for all other participants. In the event of cancellation by the delegate a full refund of the course fee is available up to two weeks prior to the course. NO refunds are available after this date. If it is no longer possible to run a course due to circumstances beyond its control, NCRM reserves the right to cancel the course at its sole discretion at any time prior to the event. In this event every effort will be made to reschedule the course. If this is not possible or the new date is inconvenient a full refund of the course fee will be given. NCRM shall not be liable for any costs, losses or expenses that may be incurred as a result of its cancellation of a course, including but not limited to any travel or accommodation costs. The University of Southampton's Online Store T&Cs also continue to apply.
Website and registration:
Region:
North West
Keywords:
Exploratory Research, Survey Research, Experimental Research , Research Skills, Communication and Dissemination (other), Variational Bayes
Related publications and presentations:
Exploratory Research
Survey Research
Experimental Research
Research Skills, Communication and Dissemination (other)