Temporal Research and Creative Approaches (Online)
Date:
07/09/2023
Organised by:
University of Leeds
Presenter:
Dr Fiona Shirani
Level:
Entry (no or almost no prior knowledge)
Contact:
Marie Johnson
0113 343 4407
m.b.johnson@leeds.ac.uk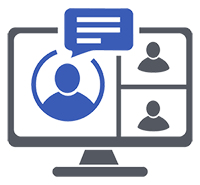 Description:
This one day course ((09.30 to 15.15) will explore temporal research methods, in particular looking at qualitative longitudinal interviewing techniques and creative activities used in support of interviews to encourage participants to think over extended time periods. The course assumes that you have some knowledge of qualitative research methods – particularly interviewing, and builds on that knowledge by introducing qualitative longitudinal interviews and the use of creative activity packs. The course will include practical advice and tips on using creative methods in research, as well as an opportunity to try out some of the activity packs. These include mapping, ranking exercises, photo elicitation, and the use of pre-existing images and video, amongst others. The morning sessions will introduce qualitative longitudinal interviewing as a temporal approach, and outline the rationale for using activity packs. The afternoon sessions will cover techniques for thinking about the past, present and future and how these extended temporal horizons can add an important dimension to research.
The course covers:
An introduction to qualitative longitudinal interviewing
The use of creative activity packs, including practical and ethical issues
Approaches to help participants talk about the past and future
By the end of the course participants will:
Have an insight into qualitative longitudinal interviewing as a temporal research approach
Have an overview of a range of activities that can be included in creative activity packs
Understand practical and ethical issues with the use of activity packs
Dr Fiona Shirani specialises in qualitative longitudinal (QL) research approaches. Since beginning her research career in 2007 as part of the innovative QL Timescapes programme, Fiona has worked on a number of QL projects across a range of topics, from families and relationships to energy system transition. For each project, Fiona has been involved in developing creative activities designed to help participants to reflect backwards and forwards in time, and has published on this in the International Journal of Social Research Methodology.
Dr Kate O'Sullivan is a human geographer whose research has centred on exploring emplaced lived experiences of low carbon energy transition. A qualitative researcher Kate's methods include interviews and focus groups which have drawn on creative activities to encourage discussion on intangible/invisible issues and infrastructure, embodied experiences and imagined futures.
Likely to be of interest to academics, but also of potential interest to other researchers (e.g. government, third sector) looking to include temporal or creative activities in their work.
Participants to be sent an activity pack prior to the course. Request that they look through and complete where possible.
Event outline
Session 1 (9.30-10.45) – Background and qualitative longitudinal context to temporal methods (synchronous lecture and Q&A)
Session 2 (11-12) – Introduction to activity packs (different techniques, pros and cons, practical considerations, ethical issues) (synchronous lecture and Q&A)
Session 3 (12.30-1.25) – Methods to ask about the past and present (videos, map, interview Qs) (synchronous lecture, practical activities and group discussion)
Session 4 (1.25-2.20) – Methods to ask about the future (timelines, future images) (synchronous lecture, practical activities and group discussion)
Session 5 (2.30-3.15) – Analysing and presenting activity pack data (synchronous lecture, practical activities and group discussion)
Cost:
• £30 per day for students registered at UK/EU University. • £60 per day for staff at UK/EU academic institutions, UK/EU Research Councils researchers, UK/EU public sector staff and staff at UK/EU registered charity organisations and recognised UK/EU research institutions. • £100 per day for all other participants
Website and registration:
Region:
Yorkshire and Humberside
Keywords:
Qualitative Longitudinal Analysis, qualitative interview design, activity packs, creative approaches, temporal research
Related publications and presentations:
Qualitative Longitudinal Analysis