Introducing Qualitative Longitudinal Research: From Design to Analysis (Online) (join a waiting list)
Date:
07/09/2023
Organised by:
University of Leeds
Presenter:
Professor Bren Neale
Level:
Intermediate (some prior knowledge)
Contact:
Marie Johnson
0113 343 4407
m.b.johnson@leeds.ac.uk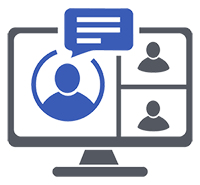 Description:
This one-day online, interactive course will provide a practical introduction to qualitative longitudinal enquiry. The morning session will explore key design features of this methodology, including how to build time into a study, how to sample through time, how to generate temporal data, the ethics of longitudinal enquiry, and the potential to create real-time impact in policy processes. The afternoon session will focus on the intricate nature of QL analysis. The course will comprise two lectures and two interactive workshops (see below and attached programme for further details). The course will be delivered by Bren Neale, a specialist in QL research and the author of two books on this methodology.
The course covers:
This one-day, online course will run from 10am to 5pm.
In the first presentation of the day, delegates will be introduced to the principles and design features of qualitative longitudinal (QL) research. The unique power of this methodology – the combination of its real-time operation and its interactive, real-world engagement - will be explored, and its application in policy/practice settings and processes will be introduced.
In the morning workshop, delegates will work individually and in pairs to generate temporal data. They will be introduced to life mapping techniques and will have the opportunity to construct a life map and use this as the basis for life journey interviewing.
In the second presentation of the day, delegates will be introduced to the principles and practice of QL analysis (QLA): including the tripartite logic of working across cases, themes and processes, and the abductive reasoning that underpins this strategy.
In the afternoon workshop, delegates will brainstorm the analysis of data from the Following Young Fathers Study. They will have an opportunity to build a longitudinal case history for a young father, drawn from several waves of interviews; and to engage in cross-case comparative analysis of contrasting cases.
By the end of the course participants will:
Have an appreciation of the key design features of Qualitative Longitudinal Research
Have gained insights into working with and through time to generate temporal data about unfolding lives
Have a greater understanding of the principles of QL analysis, and some experience in working analytically with data and collectively brainstorming new insights.
Bren Neale is Emeritus Professor of Life Course and Family Research at the University of Leeds. She specialises in Qualitative Longitudinal (QL) Research and has published widely in this field. She was director of the ESRC funded Timescapes Initiative from 2007 to 2012 and has supported many researchers in the design and development of QL studies across the disciplines.
The course is suitable for doctoral and established researchers who are either new to this methodology or wish to refresh or enhance their research practice. Delegates will receive a course pack, comprising power point slides and data files from the Following Young Fathers Study.
Cost:
The fee per teaching day is:• £30 per day for registered students• £60 per day for staff at academic institutions, Research Councils researchers, public sector staff, staff at registered charity organisations and recognised research institutions. • £100 per day for all other participants. In the event of cancellation by the delegate a full refund of the course fee is available up to two weeks prior to the course. No refunds are available after this date.If it is no longer possible to run a course due to circumstances beyond its control, NCRM reserves the right to cancel the course at its sole discretion at any time prior to the event. In this event every effort will be made to reschedule the course. If this is not possible or the new date is inconvenient a full refund of the course fee will be given. NCRM shall not be liable for any costs, losses or expenses that may be incurred as a result of the cancellation of a course. The University of Southampton's Online Store T&Cs also continue to apply.
Website and registration:
Region:
Yorkshire and Humberside
Keywords:
Longitudinal Research , Qualitative longitudinal research (QLR), Qualitative Longitudinal Analysis, life journey interviewing, life mapping techniques, abductive logic
Related publications and presentations:
Longitudinal Research
Qualitative longitudinal research (QLR)
Qualitative Longitudinal Analysis