Online course leading to the BPS and EFPA Register of Qualifications in Test Use
Date:
25/09/2023 - 28/09/2023
Organised by:
University of Cambridge Psychometrics Centre
Presenter:
Professor John Rust, Dr Luning Sun, and Psychometrics Centre team
Level:
Entry (no or almost no prior knowledge)
Contact:
The Psychometrics Centre, Cambridge Judge Business School
https://www.psychometrics.cam.ac.uk/contact-us
Telephone: +44 (0) 1223 769483
Email: contact@psychometrics.cam.ac.uk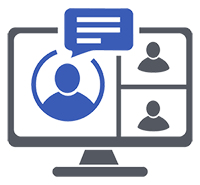 Description:
This course, delivered live online via Zoom, leads to the British Psychological Society (BPS) Register of Qualifications in Test Use (RQTU) for Ability tests (formerly Level A) and Personality tests (formerly Level B) in occupational settings. These certificates are also recognized by the European Federation of Psychological Associations (EFPA). The course meets the professional guidelines of the Chartered Institute of Personnel and Development (CIPD). The BPS Certificates are the established qualifications for anyone seeking career development in HR management. They are also a sought-after qualification for those involved in professional psychological consultancy.
Our course combines both the Ability (Level A) and Personality (Level B) certificates into one course over 4 days. We begin at 9am and finish at 5pm every day, Monday to Thursday. No prior knowledge of psychometrics is required to participate.
Cost:
£1,980
Website and registration:
https://www.psychometrics.cam.ac.uk/events/bps-and-rqtu-certificates-occupational-test-use-online-sep23
Region:
East of England
Keywords:
Frameworks for Research and Research Designs, Descriptive Research, Survey Research, Data Collection, Survey and Questionnaire Design, Research Management and Impact, Research Ethics, Research Policy
Related publications and presentations:
Frameworks for Research and Research Designs
Descriptive Research
Survey Research
Data Collection
Survey and Questionnaire Design
Research Management and Impact
Research Ethics
Research Policy