Introduction to mixed methods research
Date:
12/06/2023
Organised by:
UCl & LSE
Presenter:
Dr Sarah Jasim & Dr Ruth Plackett
Level:
Entry (no or almost no prior knowledge)
Contact:
Ruth Plackett, ruth.plackett.15@ucl.ac.uk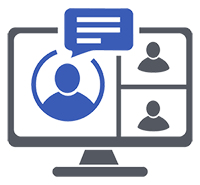 Description:
Want to learn more about mixed methods research? Need support or advice with your mixed methods research? Our online course could help you!
The 'Introduction to Mixed Methods Research' course from (Methodical) will be delivered by experienced mixed methods researchers Dr Sarah Jasim, a senior research fellow at University College London and London School of Economics and Dr Ruth Plackett, a research fellow at University College London.
The course will cover:
Key principles and procedures in mixed methods research

What is mixed methods research and why do we use it?

How to plan a mixed methods research project.
Understanding models of sequence and priority used in mixed methods research.

How to analyse data and combine results.

There will be opportunity to discuss your own research questions, methods, and desired outcomes.
Relevant for PhD students, post-docs and researchers across disciplines and industries.
The course will also be available on Monday 4th September.
Cost:
163.22
Website and registration:
https://www.eventbrite.com/e/introduction-to-mixed-methods-research-tickets-617407090227
Region:
Greater London
Keywords:
Mixed Methods, Multi-strategy research, Mixing qualitative and quantitative approaches, Convergent designs, Embedded designs, Multiphase designs, Parallel designs, Mixed Methods Data Handling and Data Analysis, Mixed Methods Approaches (other)
Related publications and presentations:
Mixed Methods
Multi-strategy research
Mixing qualitative and quantitative approaches
Convergent designs
Embedded designs
Multiphase designs
Parallel designs
Mixed Methods Data Handling and Data Analysis
Mixed Methods Approaches (other)