Getting Started with Stats (online)
Date:
13/06/2023
Organised by:
University of Hertfordshire
Presenter:
Prof. Neil Spencer
Level:
Entry (no or almost no prior knowledge)
Contact:
Prof. Neil Spencer
statistics@herts.ac.uk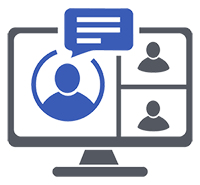 Description:
This one-day course is aimed at those who need to learn about the very basics of analysing and presenting statistical data.
The topics covered in this course are summarising data with numbers, tables and graphs (including the Normal distribution and confidence intervals). These topics will be demonstrated using Excel and SPSS.
If you are interested in this course you may also be interested in our "Survey Design and Analysis" course.
No prior knowledge of statistics is required.
See our full range of courses (and options for bespoke courses) at https://go.herts.ac.uk/sscu or contact the course organiser, Professor Neil Spencer, at statistics@herts.ac.uk.
Cost:
£199
Website and registration:
https://www.applycpd.com/HERTS/courses/115979
Region:
East of England
Keywords:
Exploratory Research, Secondary Analysis, Descriptive Statistics, Quantitative Software, Excel, SPSS
Related publications and presentations:
Exploratory Research
Secondary Analysis
Descriptive Statistics
Quantitative Software
Excel
SPSS