Analysing complex surveys (online)
Date:
12/10/2023
Organised by:
The University of Edinburgh
Presenter:
Dr Roxanne Connelly is a senior lecturer in sociology and quantitative methods at the University of Edinburgh.
Level:
Intermediate (some prior knowledge)
Contact:
Laura Marshall
Usher communications
usher.communications@ed.ac.uk
Working week: Monday - Thursday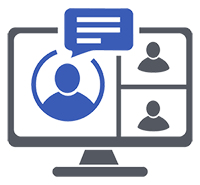 Description:
We often learn statistical data analysis skills using data which is assumed to arise from a simple random sample of the target population. However, most large scale multi-purpose social survey data resources use complex sampling strategies. These include many of the UK's large scale infrastructural data resources such as Understanding Society or the Millennium Cohort Study. Complex sample designs need to be taken into account when analysing these data if we intend to make inferences to a wider population.
This workshop will provide students with the skills to appropriately analyse complex samples data using the statistical data analysis package, Stata.
Participants will need to have Stata Version 17 installed on their computer. Please ensure all new Stata 17 updates have been installed by running the 'update all' command in Stata.
Participants who cannot access Stata Version 17 via their organisation may be able to request a short trial license from Stata Corp. The NCRM is unable to provide software to participants.
Course timings: 11:00 - 16:00
Cost:
The fee per teaching day is: • £30 per day for students registered at UK/EU University. • £60 per day for staff at UK/EU academic institutions, UK/EU Research Councils researchers, UK/EU public sector staff and staff at UK/EU registered charity organisations and recognised UK/EU research institutions. • £100 per day for all other participants In the event of cancellation by the delegate a full refund of the course fee is available up to two weeks prior to the course. NO refunds are available after this date. If it is no longer possible to run a course due to circumstances beyond its control, NCRM reserves the right to cancel the course at its sole discretion at any time prior to the event. In this event every effort will be made to reschedule the course. If this is not possible or the new date is inconvenient a full refund of the course fee will be given. NCRM shall not be liable for any costs, losses or expenses that may be incurred as a result of its cancellation of a course, including but not limited to any travel or accommodation costs. The University of Southampton's Online Store T&Cs also continue to apply.
Website and registration:
Region:
Scotland
Keywords:
Survey sampling , Quantitative Software, Probability Sampling Methods, Cohort Studies, Household Panel Studies, The Workflow, Descriptive Statistics, Regression Methods, Stata
Related publications and presentations:
Survey sampling
Quantitative Software