Documents as Data
Date:
22/11/2023 - 23/11/2023
Organised by:
NCRM, University of Southampton
Presenter:
Dr Helen Kara
Level:
Intermediate (some prior knowledge)
Contact:
Jacqui Thorp
Training and Capacity Building Coordinator, National Centre for Research Methods, University of Southampton
Email: jmh6@soton.ac.uk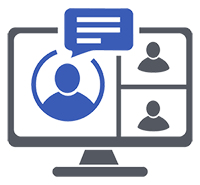 Description:
This course will explain when and why to use documents as data for research and show you how to gather and analyse documentary data.
The course covers:
When and why to use documents as data
How to find personal and official documents, historical documents, mainstream print media documents, virtual documents, and self-published documents
How to assess the quality and usefulness of documents for research purposes
How to analyse documentary data
By the end of the course participants will:
Know how to find the documents they need for their research
Know how to assess the quality and usefulness of documents
Understand how to approach the analysis of documentary data
Have an action plan for using documents in their own research
This is an intermediate level course assuming a good basic knowledge of research methods. It would suit postgraduate students, early career researchers in academia, practice-based and independent researchers. Participants will need a good basic knowledge of research methods.
THIS COURSE IS TAUGHT OVER TWO MORNINGS (09:30-12:30) AND EQUATES TO A ONE DAY COURSE FOR PAYMENT PURPOSES.
Cost:
The fee per teaching day is: • £30 per day for registered students • £60 per day for staff at academic institutions, Research Councils researchers, public sector staff, staff at registered charity organisations and recognised research institutions. • £100 per day for all other participants In the event of cancellation by the delegate a full refund of the course fee is available up to two weeks prior to the course. No refunds are available after this date. If it is no longer possible to run a course due to circumstances beyond its control, NCRM reserves the right to cancel the course at its sole discretion at any time prior to the event. In this event every effort will be made to reschedule the course. If this is not possible or the new date is inconvenient a full refund of the course fee will be given. NCRM shall not be liable for any costs, losses or expenses that may be incurred as a result of the cancellation of a course. The University of Southampton's Online Store T&Cs also continue to apply.
Website and registration:
Region:
South East
Keywords:
Online Data Collection , documents, data, research methods, data analysis, data quality,documentary research
Related publications and presentations: