The Research Film Maker: Using film in research (online)
Date:
12/05/2023 - 26/05/2023
Organised by:
University of Leeds
Presenter:
Professor Geraldine Brown
Level:
Intermediate (some prior knowledge)
Contact:
Marie Johnson
m.b.johnson@leeds.ac.uk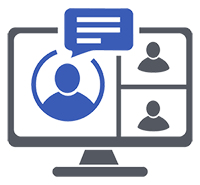 Description:
Increasingly, film and video are used in research as tools of data collection, as outputs in which dialogue between researchers and participants are shared, and as a creative means of disseminating research results. This innovative and transdisciplinary series of training programmes will develop your knowledge and skills about the use of film making in research, particularly in research with groups often identified as marginalised, vulnerable and/ or excluded.
The aim is to consider how the use of film in research opens up alternative ways of knowing and doing, storytelling, with opportunities for using mixed methods in data collection, capturing reflections, democratisng the research process and for research findings to be shared in a format accessible to a range of audiences. Technological advances mean films and/ or videos are effective tools for raising awareness and advocating for change.
The use of film is a means by which researchers can engage analytically with contemporary issues for the purposes of developing new research directions, questions and analyses, while simultaneously engaging with questions central to rigorous qualitative research. This includes how film can be used as particular kinds of evidence in relation to specific analytic foci and substantive concerns.
We will provide training to those who wish to learn the film-making skills to showcase or complement their research, tell their stories, document their own or someone else's experience, discover new ways to present their ideas or simply to express themselves. The programme can also be seen as a foundation for inter-disciplinary collaboration and knowledge creation, community building and sustainable practices.
This course will be delivered across two half day online workshops and include the use of digital media for participants to use at their own pace. The focus will be on:
Session One (12th May - 10am-1pm):
An introduction to ethics in film making.
Making films to generate data or to generate impact and change practice?
Film making as a collaborative, co-produced process or the researcher as the main creator (recap on first sessions and further discussion).
Session Two: (26th May - 10am-1pm)
What are the ethics, advantages and the limitations of participatory film-making?
Ethical editing? Who decides what stays in and what is cut from the original film? When de-selecting, how is power considered? How is responsibility or accountability demonstrated?
The ethics of 'what next'. What might happen to your film once it's out in the world.
On completion of the course participants will be able to:
Be confident to approach their research in new and creative ways
Be confident to experiment/play with participatory film making
Be confident in understanding ethical dilemmas associated with using participatory film in research
Be confident in understanding their responsibility when carrying out participatory film making
Be able to communicate their creative ideas to diverse audiences
Additionally, the course aims to:
Connect like-minded people to share and learn from each other
Pre-session preparation will include:
Podcast introducing trainers to participants
An invitation to prepare a 30 sec video introducing participants to each other and to the trainers
Two short introductory films using film in research, which will lay the basis of a panel discussion
Cost:
The fee per teaching day is £30 per day for students / £60 per day for staff working for academic institutions, Research Councils and other recognised research institutions, registered charity organisations and the public sector / £100 per day for all other participants. In the event of cancellation by the delegate a full refund of the course fee is available up to two weeks prior to the course. NO refunds are available after this date. If it is no longer possible to run a course due to circumstances beyond its control, NCRM reserves the right to cancel the course at its sole discretion at any time prior to the event. In this event every effort will be made to reschedule the course. If this is not possible or the new date is inconvenient a full refund of the course fee will be given. NCRM shall not be liable for any costs, losses or expenses that may be incurred as a result of its cancellation of a course, including but not limited to any travel or accommodation costs. The University of Southampton's Online Store T&Cs also continue to apply.
Website and registration:
Region:
Yorkshire and Humberside
Keywords:
Case Study, Participatory Research, Inclusive research, Hard to reach populations, Excluded/marginalised populations, Qualitative interview design, Focus groups, Face-to-face qualitative interviewing, Videoing interviews, Non-participant observation, Grounded Theory
Related publications and presentations:
Case Study
Participatory Research
Inclusive research
Hard to reach populations
Excluded/marginalised populations
Qualitative interview design
Focus groups
Face-to-face qualitative interviewing
Videoing interviews
Non-participant observation
Grounded Theory