Practical Statistics for Medical Research
Date:
13/06/2023 - 16/06/2023
Organised by:
University College London
Presenter:
Prof Rumana Omar, Prof Gareth Ambler, Dr Julie Barber, Dr Baptiste Leurent, Dr Menelaos Pavlou, Prof Ian White, Prof Andrew Copas
Level:
Intermediate (some prior knowledge)
Contact:
Aayush Jain, aayush.jain@ucl.ac.uk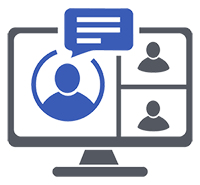 Description:
'Practical Statistics for Medical Research' is a training course in study design and statistical methods, aimed at healthcare professionals or researchers who wish to learn more about the basic principles of quantitative research methods and their application in medical science. The course syllabus is at an intermediate level and does not assume any deep understanding of statistical terms or concepts.
The course is delivered online over 3.5 days, and is accredited for 21 CPD points.
Cost:
£550-£750
Website and registration:
Region:
Greater London
Keywords:
Quantitative Data Handling and Data Analysis
Related publications and presentations:
Quantitative Data Handling and Data Analysis