The Research Film Maker: Using film in research (online)
Date:
12/05/2023 - 26/05/2023
Organised by:
University of Leeds
Presenter:
Dr Geraldine Brown
Level:
Intermediate (some prior knowledge)
Contact:
Marie Johnson
m.b.johnson@leeds.ac.uk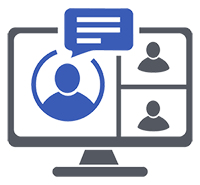 Description:
Increasingly, film and video are used in research as tools of data collection, as outputs in which dialogue between researchers and participants are shared, and as a creative means of disseminating research results. This innovative and transdisciplinary series of training programmes will develop your knowledge and skills about the use of film making in research, particularly in research with groups often identified as marginalised, vulnerable and/ or excluded.
The aim is to consider how the use of film in research opens up alternative ways of knowing and doing, storytelling, with opportunities for using mixed methods in data collection, capturing reflections, democratisng the research process and for research findings to be shared in a format accessible to a range of audiences. Technological advances mean films and/ or videos are effective tools for raising awareness and advocating for change.
The use of film is a means by which researchers can engage analytically with contemporary issues for the purposes of developing new research directions, questions and analyses, while simultaneously engaging with questions central to rigorous qualitative research. This includes how film can be used as particular kinds of evidence in relation to specific analytic foci and substantive concerns.
We will provide training to those who wish to learn the film-making skills to showcase or complement their research, tell their stories, document their own or someone else's experience, discover new ways to present their ideas or simply to express themselves. The programme can also be seen as a foundation for inter-disciplinary collaboration and knowledge creation, community building and sustainable practices.
There will be an online workshop and include the use of digital media for participants to use at their own pace. The focus will be on:
Session One:
An introduction to ethics in film making.
Making films to generate data or to generate impact and change practice?
Film making as a collaborative, co-produced process or the researcher as the main creator (recap on first sessions and further discussion).
Session Two:
What are the ethics, advantages and the limitations of participatory film-making?
Ethical editing? Who decides what stays in and what is cut from the original film? When de-selecting, how is power considered? How is responsibility or accountability demonstrated?
The ethics of 'what next'. What might happen to your film once it's out in the world.
Cost:
·£30 for students registered at UK/EU University. · £60 for staff at UK/EU academic institutions, UK/EU Research Councils researchers, UK/EU public sector staff and staff at UK/EU registered charity organisations and recognised UK/EU research institutions. · £100 for all other participants
Website and registration:
Region:
Yorkshire and Humberside
Keywords:
Qualitative Data Handling and Data Analysis, Case study, Participatory Research, Inclusive Research, Participatory Research, Documentary Research, Seldom Heard groups, Qualitative interview design, Focus groups, Face-to-face qualitative interviewing, Videoing interviews, Creative methods, Observatio
Related publications and presentations:
Qualitative Data Handling and Data Analysis