Introduction to Research Project Management
Date:
20/03/2023
Organised by:
Evaluation Works
Presenter:
Dr Ruth Belling
Level:
Entry (no or almost no prior knowledge)
Contact:
Dr Ruth Belling, 0772 4193514, contact@evaluationworks.co.uk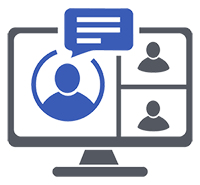 Description:
Learn the essential principles of research project management at your own pace.
This practical online programme will equip you to better manage any type of research – at whatever stage of your career – so you can:
• Identify the key skills every research project/programme manager needs
• Understand which skills are most in demand – inside and outside of academia
• Explore the four core research project management stages necessary for delivering research objectives on time and on budget
• Find out how to get up to speed on any project – at whatever stage you join it
• Discover the Top 10 challenges research project managers face and tried and tested solutions for handling them
• Help convince potential funders that your project will complete within timeframe and resource limitations.
We'll give you simple tools and templates to help you:
• Identify project stakeholders and prioritize their needs
• Assess the impact of potential risks to your research and discover tried and tested strategies for overcoming the most common threats
• Identify what skills and resources your project needs to achieve its objectives
• Break your project into manageable tasks
• Work out how long it should take to complete any given project
• Identify the critical activities you'll need to monitor closely to make sure you complete your research as planned
• Track any project through to completion...
…and much more!
Cost:
£297 Standard rate; £197 Early-bird rate - until 4 February 2023; £97 Doctoral students
Website and registration:
https://www.evaluationworks.co.uk/rpmwb
Region:
International
Keywords:
Research Management and Impact
Related publications and presentations:
Research Management and Impact