Causal inference for policy evaluation - online (fully booked)
Date:
06/04/2023 - 07/04/2023
Organised by:
University of Glasgow
Presenter:
Dr Bernhard Reinsberg
Level:
Intermediate (some prior knowledge)
Contact:
Penny White
NCRM Centre Manager
p.c.white@southampton.ac.uk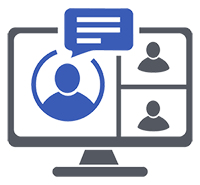 Description:
This training course provides doctoral students with the necessary methodological tools for policy evaluation. Macro-level policy interventions, such as foreign aid in developing countries, are not randomly assigned, which complicates analysis of their causal effects on development outcomes. The course introduces students to the commonly used remedies to the problem of causal identification, including matching on observables, regression discontinuity designs, instrumental variable regression, and difference-in-difference estimation. The course will further a conceptual understanding of these techniques, discuss their pros and cons, and provide practical guidance using examples from the aid effectiveness literature.
The course covers:
What is policy evaluation?
The fundamental problem of causal inference
Bolstering causal inference with observational data using matching on observables, regression discontinuity designs, instrumental variable regression, and difference-in-difference estimation
The effectiveness of foreign aid
By the end of the course participants will:
Define what policy evaluation is and explain the methodological challenge that policy evaluators face
Compare various methodological strategies to address the policy evaluation problem and explain their underlying assumptions
Identify such strategies in applied work
Develop basic practical skills in using policy evaluation methods (in Stata or R)
Pre-requisites
Students need to be familiar with standard approaches to quantitative data analysis such as regression analysis. Students should have basic familiarity with and access to statistical software (such as R or STATA).
The course schedule is as follows and will equate to 1.5 days for payment purposes:
6th April 2023 : 10am - 1pm / 2pm - 5pm
7th April 2023 : 10am - 1pm
Cost:
The fee per teaching day is £30 per day for students / £60 per day for staff working for academic institutions, Research Councils and other recognised research institutions, registered charity organisations and the public sector / £100 per day for all other participants. In the event of cancellation by the delegate a full refund of the course fee is available up to two weeks prior to the course. NO refunds are available after this date. If it is no longer possible to run a course due to circumstances beyond its control, NCRM reserves the right to cancel the course at its sole discretion at any time prior to the event. In this event every effort will be made to reschedule the course. If this is not possible or the new date is inconvenient a full refund of the course fee will be given. NCRM shall not be liable for any costs, losses or expenses that may be incurred as a result of its cancellation of a course, including but not limited to any travel or accommodation costs. The University of Southampton's Online Store T&Cs also continue to apply.
Region:
Scotland
Keywords:
Explanatory Research and Causal analysis, Quasi-Experimental Research, Evaluation Research, Observation, Regression Methods, Quantitative Approaches (other), Quantitative Software
Related publications and presentations:
Explanatory Research and Causal analysis
Quasi-Experimental Research
Evaluation Research
Observation
Regression Methods
Quantitative Approaches (other)
Quantitative Software