Machine Learning in Causal Effects
Date:
04/12/2023 - 06/12/2023
Organised by:
University College London
Presenter:
Dr Eduardo Fé, Dr Eleonora Iob and Ms. Andrea Aparicio Castro
Level:
Intermediate (some prior knowledge)
Contact: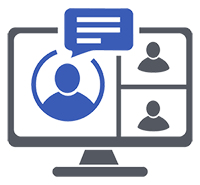 Description:
Course description
This course will introduce a variety of machine learning (ML) methods to analyse numerical and categorical outcomes, and it will discuss how they can be applied in both prediction and causal inference settings. This is an introductory course, and therefore ideas will be explained at a beginner level, with a particular focus on practical applications of ML in real-world studies. Tutorials will include readily available methods and solutions that participants will be able to apply in their own work.
Learning objectives
To develop an understanding of how Machine Learning is being applied for prediction and causal inference in real-world studies.
To be able to implement some of the available methods in R
Cost:
Free
Website and registration:
https://www.eventbrite.co.uk/e/machine-learning-in-causal-effects-tickets-492278005767
Region:
International
Keywords:
Quantitative Data Handling and Data Analysis, Machine learning
Related publications and presentations:
Quantitative Data Handling and Data Analysis