Estimating Causal Effects
Date:
06/11/2023 - 08/11/2023
Organised by:
University College London
Presenter:
Prof Bianca De Stavola, Dr Eduardo Fe, Prof Rhian Daniel, Ms. Andrea Aparicio Castro
Level:
Intermediate (some prior knowledge)
Contact: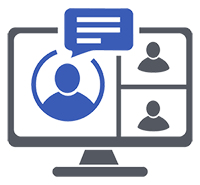 Description:
Course description
This course will introduce participants to the two main approaches to estimating causal effects from observational data: those based on the assumption of no unmeasured confounding and those that exploit the availability of instrumental variables. The course will focus on settings where the exposure/intervention is time fixed but will also give an introduction to the more general case when exposures/treatments are time-varying (and hence may be affected by time varying confounding).
Learning objectives
To develop an understanding of the assumptions most commonly invoked in causal inference and some practical expertise in applying estimation methods that rely on them.
Cost:
Free
Website and registration:
https://www.eventbrite.co.uk/e/estimating-causal-effects-tickets-486782809487
Region:
International
Keywords:
Quantitative Data Handling and Data Analysis
Related publications and presentations:
Quantitative Data Handling and Data Analysis