Introduction to Causal Mediation Analysis
Date:
09/11/2023
Organised by:
University College London
Presenter:
Prof Paola Zaninotto, Prof Bianca De Stavola, Dr Ellie Iob
Level:
Intermediate (some prior knowledge)
Contact: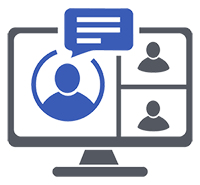 Description:
Course description
This introductory course is for anyone wishing to have an overview of main concepts of mediation analysis. Various approaches will be presented with an emphasis on comparing standard approaches with those from the causal inference framework. The course consists of a lecture followed by a computer practical exercise.
During the computer practical session students will be given a data set and a set of questions to answer using a statistical software (Stata or R), under the guidance of tutors.
Learning objectives
-To understand when is appropriate to use mediation analysis
-Learn the key concepts of mediation analysis
-Learn to perform a mediation analysis using a real dataset
Cost:
Free
Website and registration:
https://www.eventbrite.co.uk/e/introduction-to-causal-mediation-analysis-tickets-486769268987
Region:
International
Keywords:
Quantitative Data Handling and Data Analysis
Related publications and presentations:
Quantitative Data Handling and Data Analysis