Multiple Imputation of Missing Data
Date:
26/09/2023 - 27/09/2023
Organised by:
University College London
Presenter:
Prof Paola Zaninotto and Ms Andrea Aparicio Castro
Level:
Intermediate (some prior knowledge)
Contact: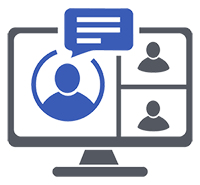 Description:
RADIANCE courses are targeted to the broad community of UK data scientists working in public health. They include epidemiologists, clinicians, data engineers/informaticians, statisticians, as well as quantitative researchers from other disciplines (e.g. psychology, social sciences, health economics).
They may be from academia, charities, government departments and non-profitable organisations.
Course description
This online course is for anyone needing to address the issue of missing information in their quantitative data. It covers the most important principles of missing data analysis and how to effectively address the issues in analyses.
Learning objectives
The aim is to develop skills in conducting multiple imputation analysis for cross-sectional data.
By the end of this course you will be able to:
Identify different mechanisms of missing data
Use a multiple imputation method for dealing with missing data in cross-sectional studies
Specify perform and select models
Pre-requisite
An understanding of regression models, quantitative data structures and types of variables.
Fee
Free
More information
This is a UKRI funded project offering rigorous training in longitudinal data science. Please note that this training is NOT available to undergraduate or masters students.
Cost:
Free
Website and registration:
https://www.eventbrite.co.uk/e/multiple-imputation-of-missing-data-tickets-477257137947
Region:
International
Keywords:
Quantitative Data Handling and Data Analysis
Related publications and presentations:
Quantitative Data Handling and Data Analysis