Introduction to Causal Diagrams
Date:
30/01/2023
Organised by:
University College London
Presenter:
Prof Bianca De Stavola, Dr Eduardo Fe and Miss Andrea Aparicio Castro
Level:
Entry (no or almost no prior knowledge)
Contact: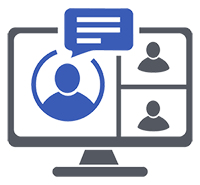 Description:
This introductory course is for anyone wishing to learn how to graphically draw our assumptions regarding how an exposure and an outcome may be related, either causally or via common associations with other variables. Learning about how to draw such assumptions is useful to guide:
the design of observational studies aiming to investigate the causal relationship between exposure and outcome and
the analysis of such studies.
We will introduce the language of potential outcomes before describing the fundamental rules for drawing and interrogating causal diagrams.
This course is a pre-requisite for attending the advanced course called "Estimating Causal effects" which will run in November 2023.
Cost:
Free
Website and registration:
https://www.eventbrite.co.uk/e/introduction-to-causal-diagrams-tickets-472484954217
Region:
International
Keywords:
Quantitative Data Handling and Data Analysis, Causal diagrams
Related publications and presentations:
Quantitative Data Handling and Data Analysis