Video Editing
Date:
13/06/2023 - 21/06/2023
Organised by:
Spectacle
Presenter:
Mark Saunders & Dr. Michele de Laurentiis
Level:
Entry (no or almost no prior knowledge)
Contact:
Michele de Laurentiis, training@spectacle.co.uk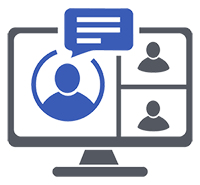 Description:
This online course is for people interested in encorporating video editing into their research practice. In four 3 hour sessions (June 13, 14, 20, 21 - 15:00-18:30 London time) you will gain a sound knowledge on the craft of editing videos.

It will introduce you to Adobe Premiere Pro functions and tools as well as presenting industry workflows and strategies to edit virtually every type of video.
The course is organized in modules delivered live on Zoom over 4 days. All modules will be recorded and you will have access to the recordings in case you want to refresh the content or you are not able to attend.
Cost:
£280
Website and registration:
https://www.spectacle.co.uk/onlinecourses/editing.html
Region:
Greater London
Keywords:
Visual Methods, Documentary Analysis, Visual Data Analysis, Thematic Analysis, Qualitative Approaches (other), Qualitative Software, Data Visualisation, Dissemination through Film and Video
Related publications and presentations:
Visual Methods
Documentary Analysis
Visual Data Analysis
Thematic Analysis
Qualitative Approaches (other)
Qualitative Software
Data Visualisation