ONE DAY ON-LINE SPSS FOR BEGINNERS COURSE
Date:
29/03/2023
Organised by:
SPSS USERS GROUP (ASSESS)
Presenter:
Elizabeth Wiredu
Level:
Entry (no or almost no prior knowledge)
Contact:
Peter Watson, Telephone: (01223) 769479; E-mail peter.watson@mrc-cbu.cam.ac.uk; Please put 'ASSESS' in subject field;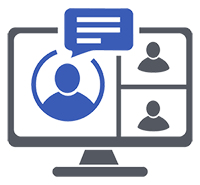 Description:
Aim
The aim of the course is to give delegates with little or no computational experience the confidence and skills to be able to use the software from scratch to prepare data ready for analysis and perform data manipulations using core commands to generate descriptive statistics, use data manipulations techniques and obtain graphical summaries. variables). This course is suitable for anyone from any research group or organisation in that it provides a general framework for data analysis which can be used to guide the research process.
Target audience: Graduate students, Postdocs and other external Institutions or individuals.
Pre-requisites
This workshop is suitable for users who have no prior experience using SPSS.
Further information (including course synopsis and booking form):https://assess-spss.co.uk/an-introduction-to-ibm-spss-statistics-for-complete-beginners/
Cost:
£160 (NON-STUDENT FIRST ATTENDER AND £130 FOR OTHER NON-STUDENT GROUP ATTENDERS); £75 STUDENTS
Website and registration:
https://assess-spss.co.uk/an-introduction-to-ibm-spss-statistics-for-complete-beginners/
Region:
International
Keywords:
Quantitative Data Handling and Data Analysis, Research Skills, Communication and Dissemination, Data Visualisation, Research Skills, Communication and Dissemination (other), Recoding, defining data, descriptive statistics, graphs, computations, producing and interpreting tables
Related publications and presentations:
Quantitative Data Handling and Data Analysis
Research Skills, Communication and Dissemination
Data Visualisation
Research Skills, Communication and Dissemination (other)