Event History Analysis
Date:
04/10/2023 - 05/10/2023
Organised by:
University College London
Presenter:
Prof. Paola Zaninotto and Dr. Feifei Bu
Level:
Intermediate (some prior knowledge)
Contact: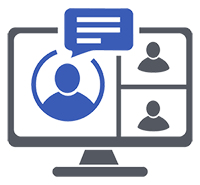 Description:
Course description
This course is for anyone wanting to learn to use statistical methods that are designed to describe, explain or predict the occurrence of events such as death, incidence disease, time to employment etc. The course will cover censoring, Kaplan-Meier methods and Cox regression methods. It will also cover how to model recurrent events and competing events.
This event will be open for registration from Monday 21st November 2022 at 9am.
Cost:
Free
Website and registration:
https://www.eventbrite.co.uk/e/event-history-analysis-tickets-468271441487
Region:
International
Keywords:
Sampling , Longitudinal Data Analysis, time to single event, recurrent events
Related publications and presentations:
Sampling
Longitudinal Data Analysis