Critical Appraisal
Date:
05/12/2022 - 06/12/2022
Organised by:
University College London
Presenter:
CASC Lecturers
Level:
Entry (no or almost no prior knowledge)
Contact:
Centre for Applied Statistics Courses
ich.statscou@ucl.ac.uk
02079052768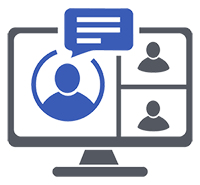 Description:
In this workshop, we consider how to critically appraise research papers. Each section in a paper is covered in turn and there is much emphasis on evaluating the collection and analysis of data as described by the authors. Widely available critical appraisal sheets are discussed.
Cost:
£150.00
Website and registration:
https://www.ucl.ac.uk/child-health/events/2022/nov/introduction-r
Region:
Greater London
Keywords:
Frameworks for Research and Research Designs, Data Collection, Qualitative Data Handling and Data Analysis, Mixed Methods Data Handling and Data Analysis, ICT and Software
Related publications and presentations:
Frameworks for Research and Research Designs
Data Collection
Qualitative Data Handling and Data Analysis
Mixed Methods Data Handling and Data Analysis
ICT and Software