Participatory Action Research
Date:
02/02/2023
Organised by:
University of Liverpool
Presenter:
Ms Louise Hardwick
Level:
Entry (no or almost no prior knowledge)
Contact: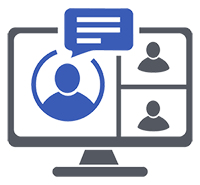 Description:
Please note that this is 5 credit module running in the second semester at University of Liverpool
This module is delivered through a half-day workshop and online activities aimed at postgraduate and academic researchers interested in conducting Participatory Action Research (PAR) with stakeholders. It provides opportunities for 'shared conversations' on issues involved in planning and conducting a PAR and consideration of: theoretical perspectives that inform PAR; appropriate methods and activities; and, ethical considerations related to a PAR.
Cost:
£100 per course. To register, please email theLearning and Teaching Team at slsjteach@liverpool.ac.uk. Once an available module space has been confirmed by the team, you will be sent a link to provide the online payment of the module fee and complete your registration.
Website and registration:
https://www.liverpool.ac.uk/sociology-social-policy-and-criminology/engage-liverpool-short-courses/
Region:
North West
Keywords:
Participatory Research, Participatory Action Research (PAR), Action Research, Participatory Action Research (PAR)
Related publications and presentations:
Participatory Research
Participatory Action Research (PAR)
Action Research
Participatory Action Research (PAR)