Ethnomethodology and Conversation Analysis
Date:
06/03/2023 - 07/03/2023
Organised by:
University of Liverpool
Presenter:
Dr Michael Mair
Level:
Intermediate (some prior knowledge)
Contact: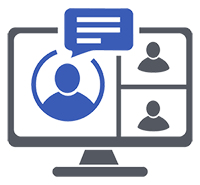 Description:
Please note that this is a 5 credit module running in the second semester at University of Liverpool
Ethnomethodology and conversation analysis are radical approaches to social inquiry. While distinct, ethnomethodology - the study of practical methods of action and reasoning, i.e. 'ethno-methods' - and conversation analysis - the study of 'talk-in-interaction' - are grounded in detailed investigations of how people in all manner of ordinary and specialised sites and settings organise their activities from within. Although this module will chart the development of ethnomethodology and conversation analysis and situate them intellectually in wider fields of inquiry, its purpose is to provide an advanced, hands-on introduction to the unique way both approach the study of social practices via 'tutorial problems' centred on the analysis of interactional data collected as part of small-scale fieldwork exercises. Among others things, the module will look at how ethnographic research, observation and interviewing can be 'repurposed', that is, put to work in alternate ways when pursued ethnomethodologically.
Cost:
£100 per course. To register, please email theLearning and Teaching Team at slsjteach@liverpool.ac.uk. Once an available module space has been confirmed by the team, you will be sent a link to provide the online payment of the module fee and complete your registration.
Website and registration:
https://www.liverpool.ac.uk/sociology-social-policy-and-criminology/engage-liverpool-short-courses/
Region:
North West
Keywords:
Participatory Research, Ethnographic Research, Interdisciplinary and Multidisciplinary Research, Participant Recruitment, Conversational analysis
Related publications and presentations:
Participatory Research
Ethnographic Research
Interdisciplinary and Multidisciplinary Research
Participant Recruitment