Focus Groups
Date:
02/03/2023
Organised by:
University of Liverpool
Presenter:
Ms Louise Hardwick
Level:
Intermediate (some prior knowledge)
Contact: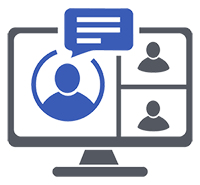 Description:
Please note that this is a 5 credit second semester module at University of Liverpool
This module will help students design, plan and carry out focus group discussions, and will cover both the theory, ethics and practice of focus group research. Particular attention will be paid to the analysis of verbal and non-verbal interaction.
Mode of Assessment: Data Analysis Coursework
Cost:
£100 per course. To register, please email theLearning and Teaching Team at slsjteach@liverpool.ac.uk. Once an available module space has been confirmed by the team, you will be sent a link to provide the online payment of the module fee and complete your registration.
Website and registration:
https://www.liverpool.ac.uk/sociology-social-policy-and-criminology/engage-liverpool-short-courses/
Region:
North West
Keywords:
Sampling , Participant Recruitment, Survey and Questionnaire Design, Observation, Data Collection (other), Focus Groups
Related publications and presentations:
Sampling
Participant Recruitment
Survey and Questionnaire Design
Observation
Data Collection (other)